We planned to just spend a weekend in the quaint seaside village of Akaroa… It turned into five nights!
That's because it's the kind of place where everyone literally knows everyone and they're so welcoming, proud to show off their little slice of paradise.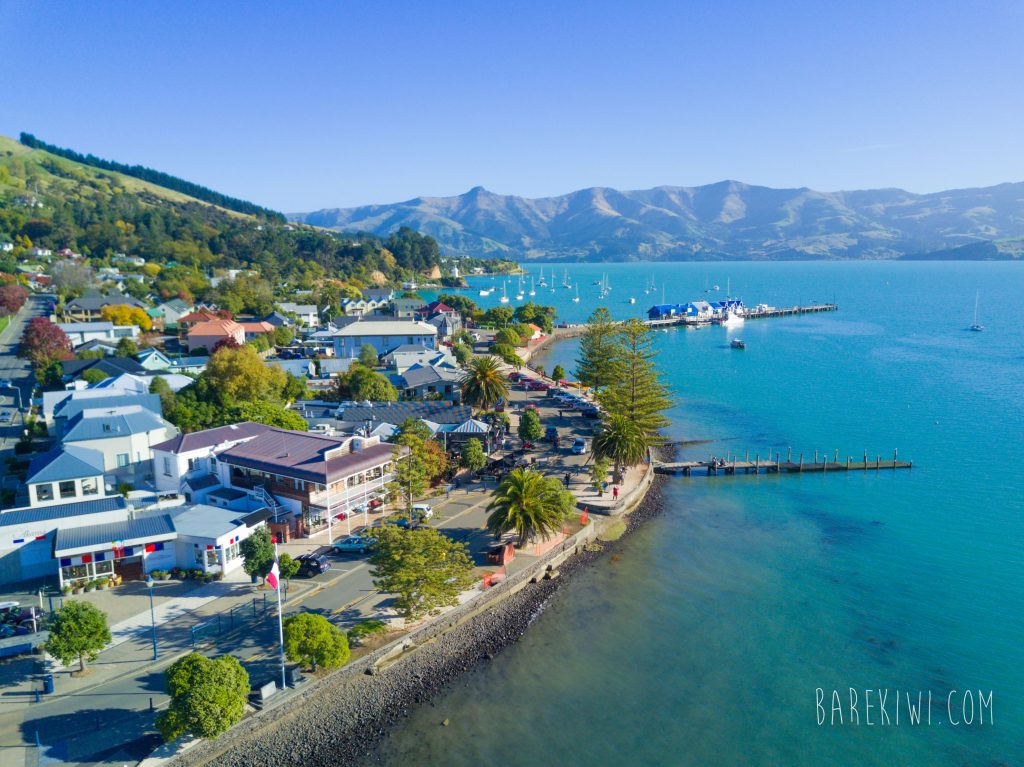 The drive to Akaroa is part of the attraction. The super scenic road snakes around the harbour and there are lots of side roads you can take to explore the different bays.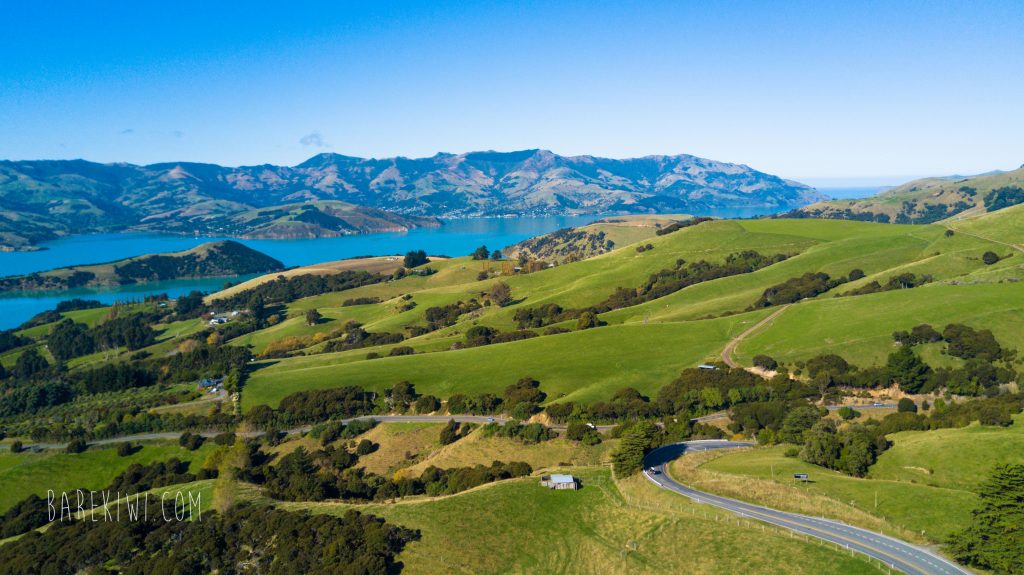 The village of Akaroa is located in the heart of an ancient volcano and this is what makes the Banks Peninsula landscape so spectacular. Because you literally drive out of a crater the roads surrounding Akaroa are incredibly steep, providing epic spots to capture sunrises and sunsets. This particular image was snapped when we went for a sunrise adventure with Ben from Pohatu Penguins.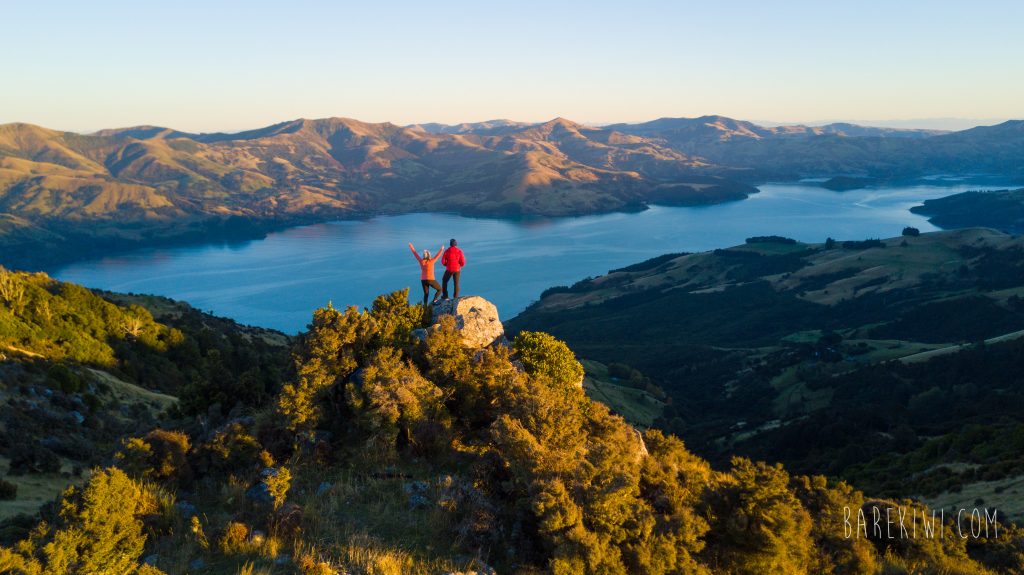 Pohatu Penguins offer scenic nature tours and kayaking but their true focus and passion is rehabilitating White-Flippered Little Penguins, which are indigenous to the Canterbury region.
One of the must-do activities in Akaroa is a harbour and dolphin cruise with Akaroa Dolphins. Something totally awesome is their use of dogs to help locate the elusive and rare Hector's dolphin. The dogs are trained to listen for sonar signals, letting the skippers know when dolphins are present. I sat up the front of the boat on dolphin alert with Jett but he didn't need my help.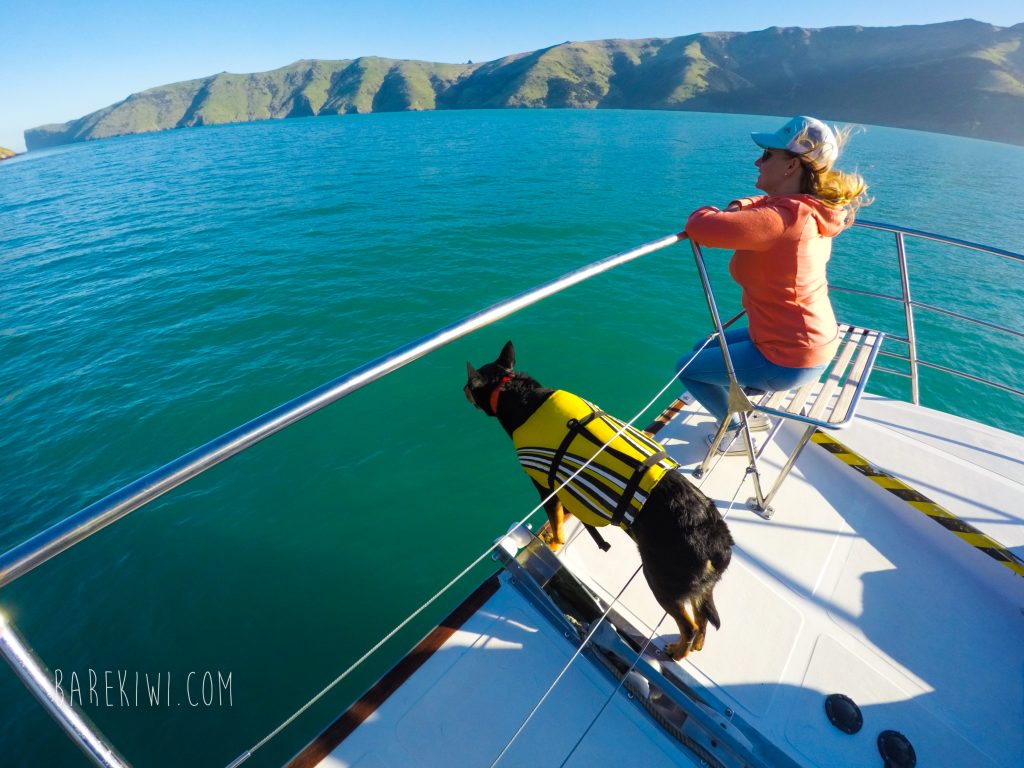 Night SUP Akaroa is a unique tour that uses illuminated boards to bring the sea floor to life. While the weather gods weren't on our side (it has to be flat calm in the evening for a tour to proceed) we did get to paddle board around the iconic Daly's Wharf.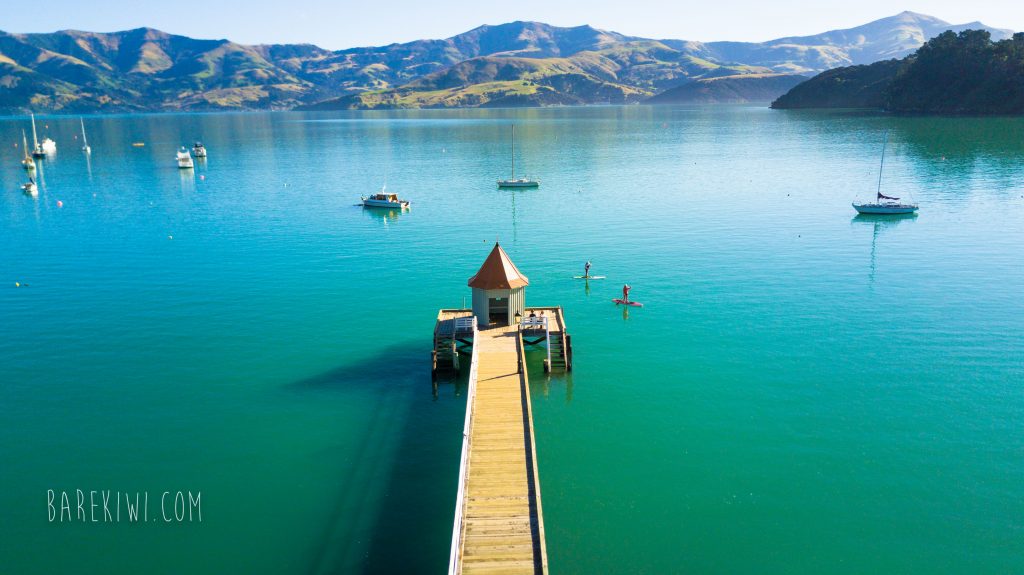 Wainui is a short drive around the harbour from Akaroa and home to Bicyclette, a company offering eBike hire and guided tours. Neither of us had ever been on an eBike before and didn't realise you actually feel a burst of speed when the electric assist kicks in. But don't be fooled into thinking the eBike does all the work, the electric assist only works when you pedal. Cheers for the delicious scones Kaz!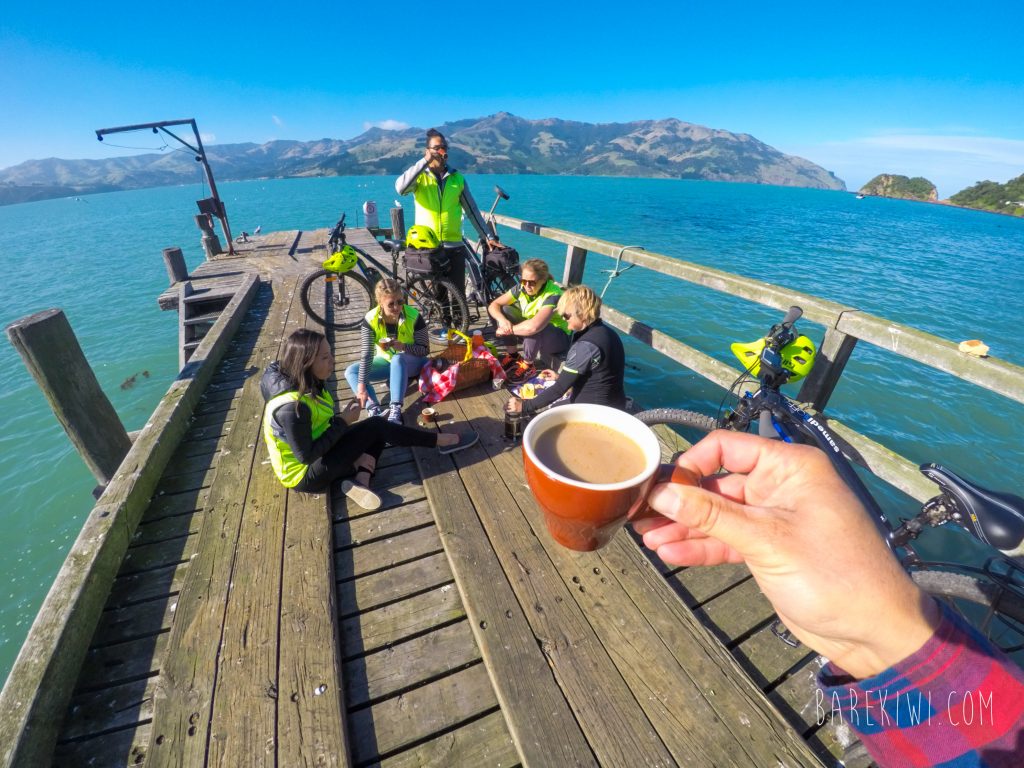 En route to Wainui we stopped near French Farm to hang out with some friendly locals at Shamarra Alpacas. During the hands on farm tour you can enter the pens to feed and pat the alpacas. You can't help but smile at their adorable faces.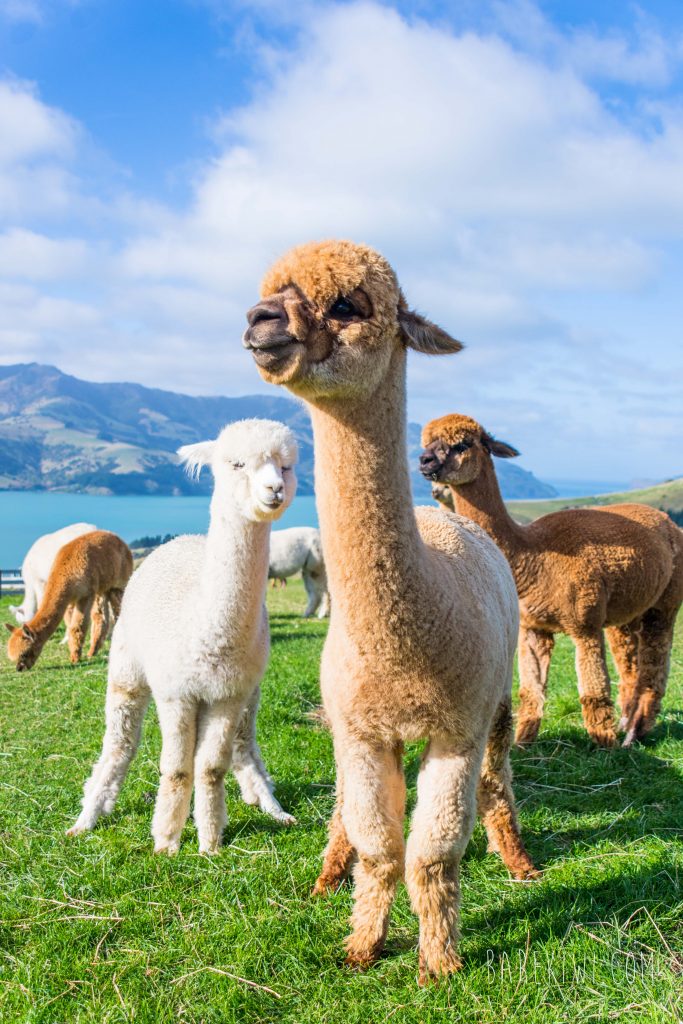 It also seemed a crime not to stop in for some tastings at Barry's Bay Cheese on the way past.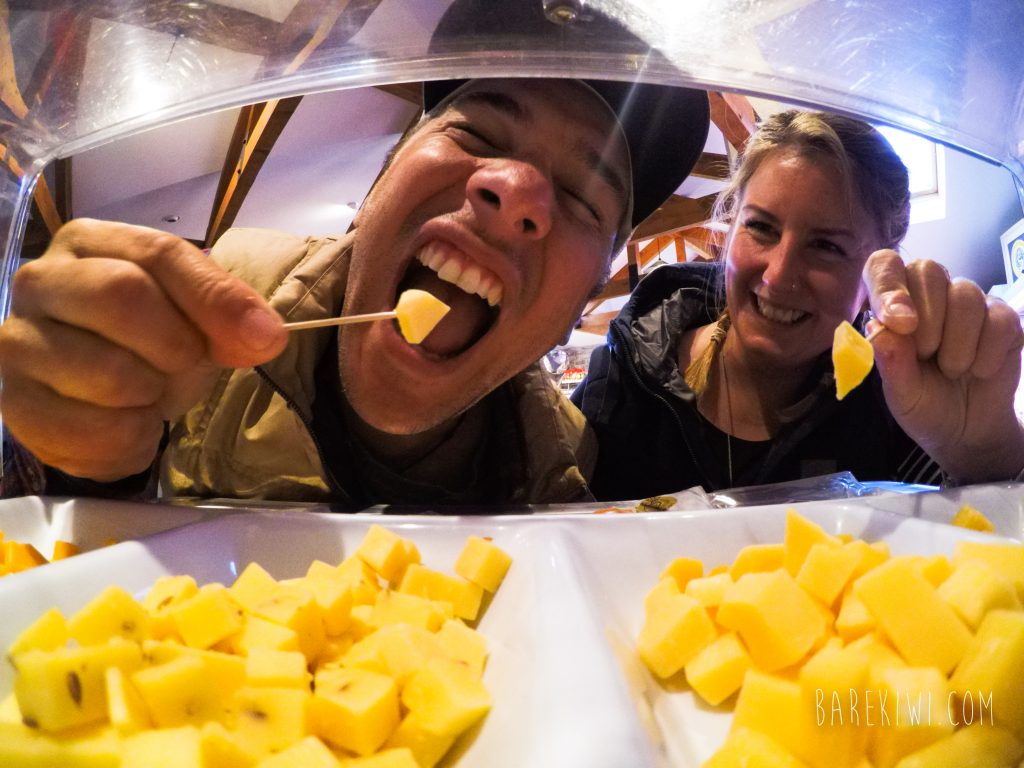 If you're looking for a truly unique experience in Akaroa The Giant's House is it. The main attraction is the garden. Every inch of the property is perfectly manicured; there are terraced gardens, numerous sculptures and mosaics galore. Josie, the owner and creator, can only be described as an absolute character.
You've probably heard that the Fish 'n' Chips in Akaroa are some of the best in New Zealand. It doesn't get much more kiwi than this setting.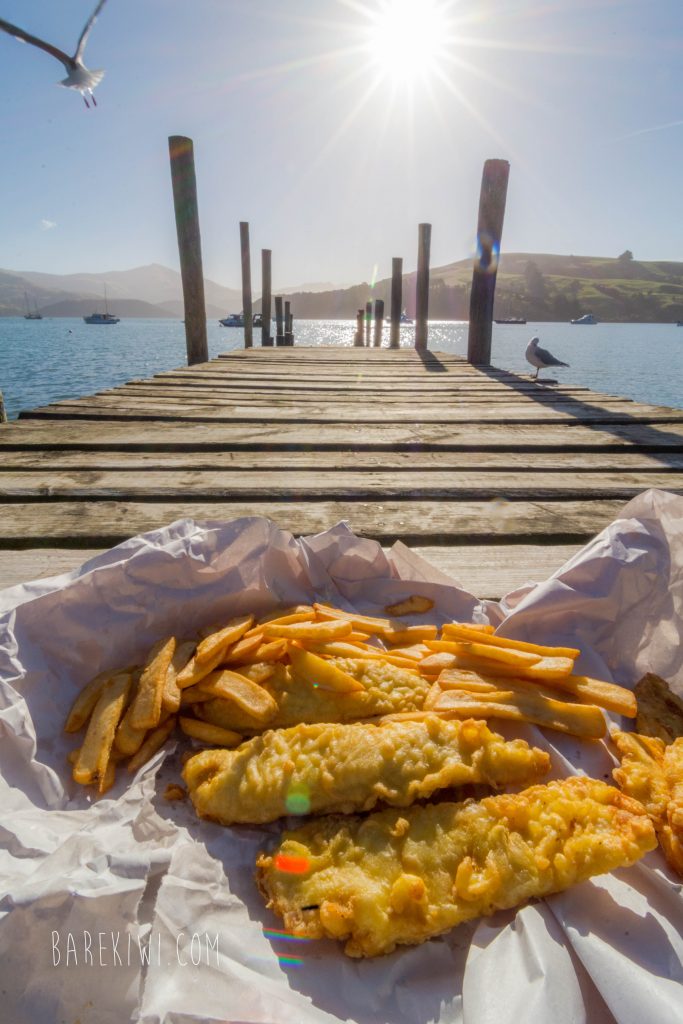 Lastly, we just want to give Hollie and Becs from Akaroa District Promotions a massive shout out and thank our friendly accommodation hosts at Mount Vernon Lodge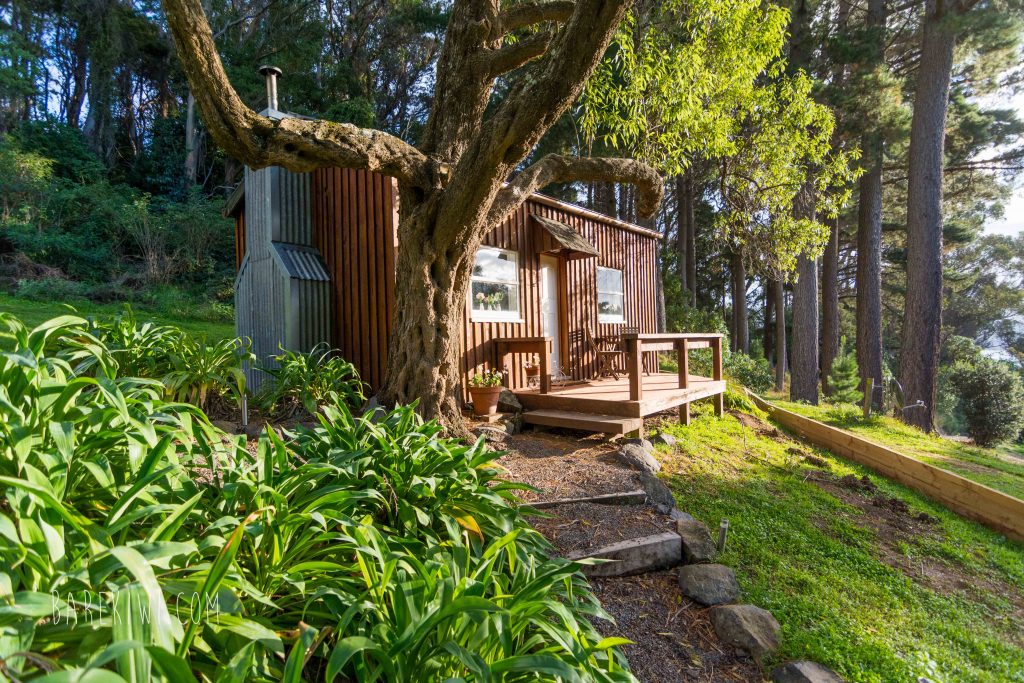 and the Akaroa Village Inn.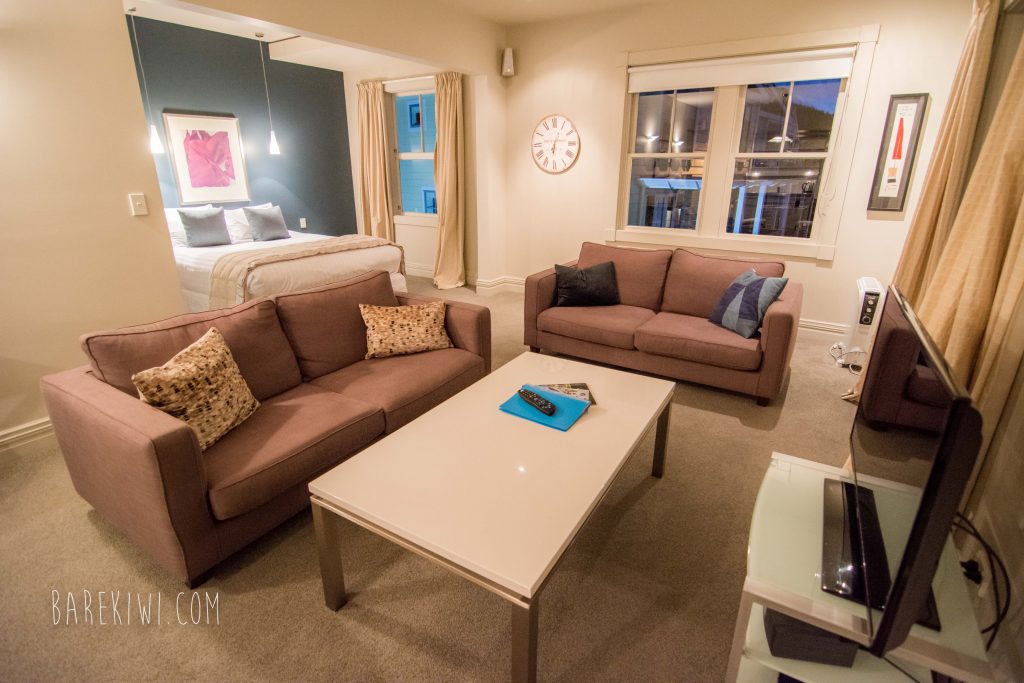 Akaroa, you're an absolute gem! Thanks for turning it on for us – we'll be back soon, promise.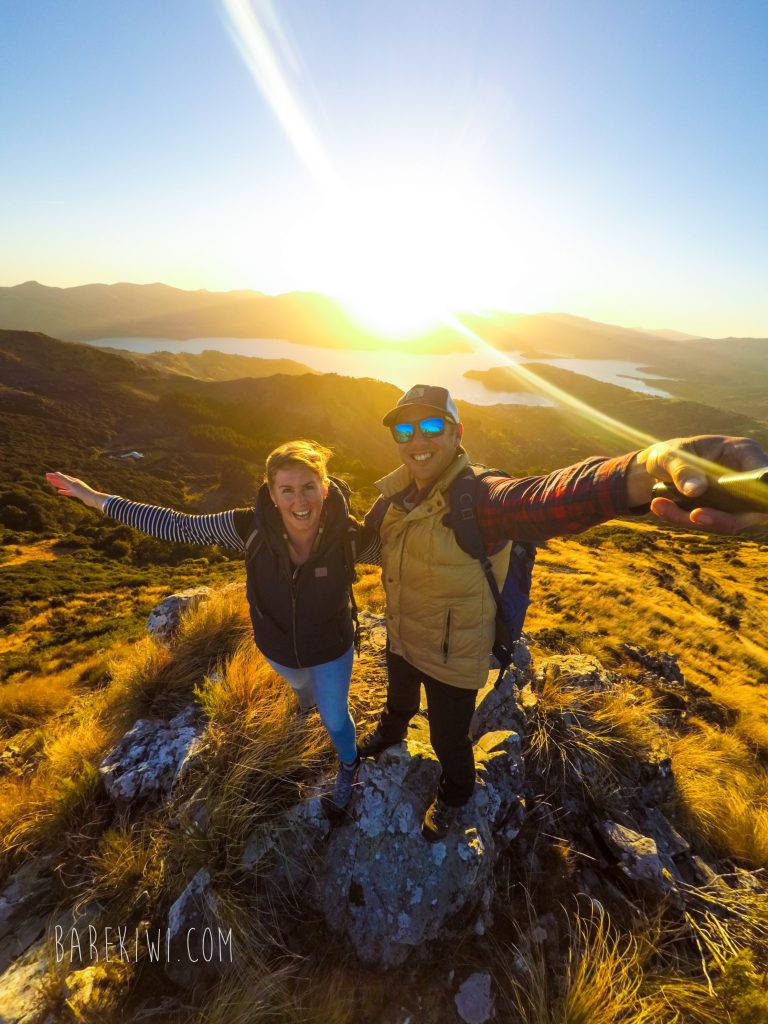 – Kyle & Lisa