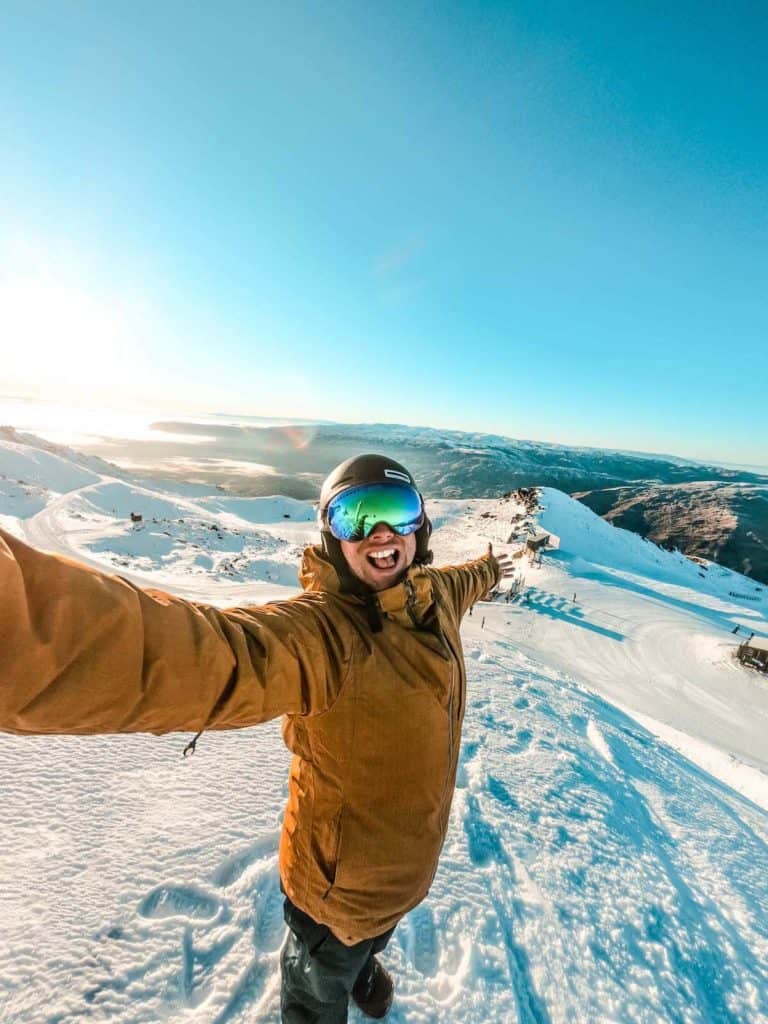 About
Behind the brand Bare Kiwi is Kyle Mulinder, a 'Kiwi' with a passion for adventure travel and storytelling. Kyle grew up on a small sheep farm in the lower North Island but dreamed of life beyond Norsewood. After completing an adventure tourism course in Nelson Kyle secured his first full-time job; a white water raft guide on the Buller River. He now has almost 20 years experience working in the tourism industry.
Working in the tourism industry is what sparked the idea of Bare Kiwi in 2009. To reduce the amount of disposable tourism literature that was being distributed, while helping travellers discover the real New Zealand, Kyle decided he would create short videos that featured him experiencing tourism activities. He'd then share these videos online. This innovative idea, combined with the prolific growth of social media, resulted in Bare Kiwi gaining an audience that followed Kyle's travels. Unintentionally, Kyle became a digital influencer – not only in demand in New Zealand but also internationally. Bare Kiwi is now recognised as a global influencer on the adventure travel scene​.
As the go-to social media guy in New Zealand Kyle mentors new influencers wanting to make it a full time career and works with businesses to develop successful social media strategies for their brands. In addition to digital influencing, Bare Kiwi can also be contracted to produce photo and video content for commercial shoots, conduct social media workshops or as a guest speaker at events.
Kyle is a self taught photographer and videographer, who specialises in capturing adventure travel content, with a unique talent for producing inspirational video content. Bare Kiwi is proudly a brand ambassador for GoPro, Ford and Macpac. Bare Kiwi endorses these brands as they are organically part of Kyle's everyday life. Kyle is also an official content creator for GoPro, which means Bare Kiwi's content is regularly featured on GoPro's global channels.
Between projects, Motueka is home for Kyle and wife Lisa, who assists Kyle with running Bare Kiwi. It'll most likely be Lisa who replies to your emails. Bare Kiwi is a truly authentic glimpse into their life.