I spent eight days with my beautiful girlfriend in Queensland and I think it's fair to say it exceeded all expectations. Queensland is like neapolitin ice cream: One State that is comprised of three very different flavours. Below are the regions I "tasted".
Our tour of Queensland began in Brisbane, where we flew to directly from Auckland, arriving at 7:15 am local time to ensure we had a full day ahead of us! After picking up our JUCY rental car we headed straight to the region famous for fun, the Gold Coast!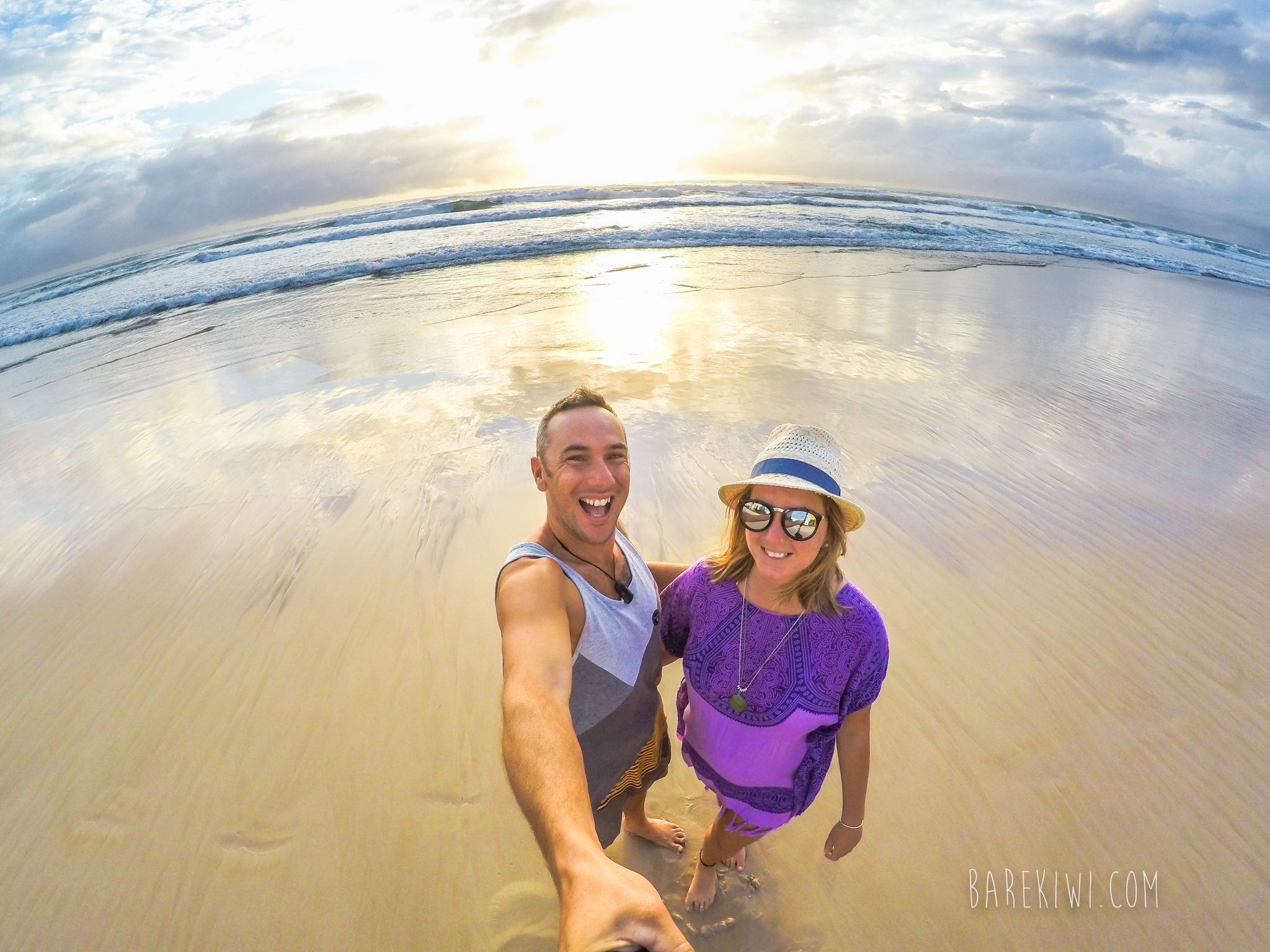 I'll be honest, being a small town kiwi boy I felt out of my element on a beach with a backdrop of skyscrapers. It truly is a site you have to see to believe. Surfers Paradise sure was living up to its reputation.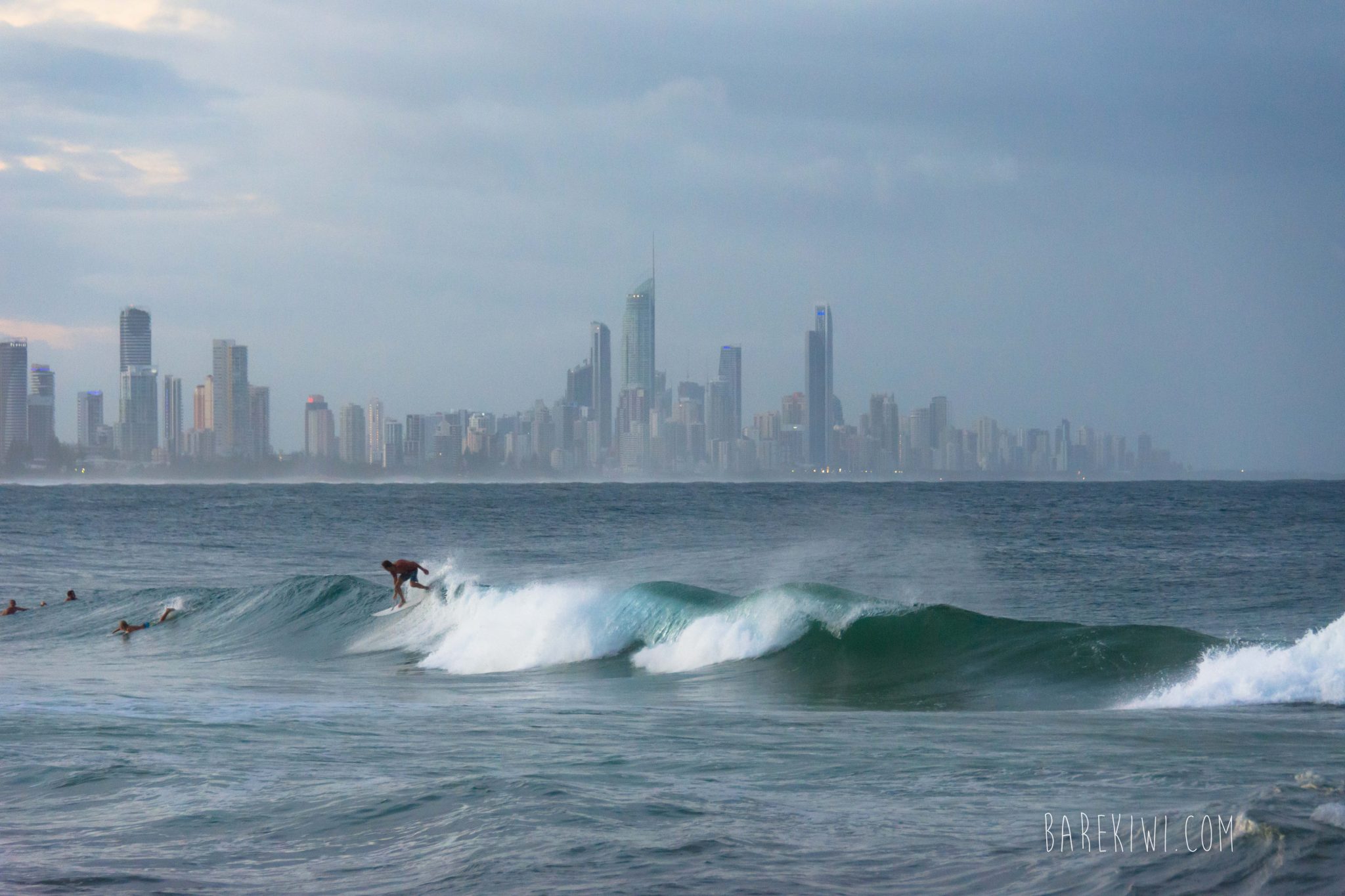 To get the best view of the Gold Coast we ventured up the Q1 Resort Building for the SkyPoint Climb, which is Australia's highest external building climb.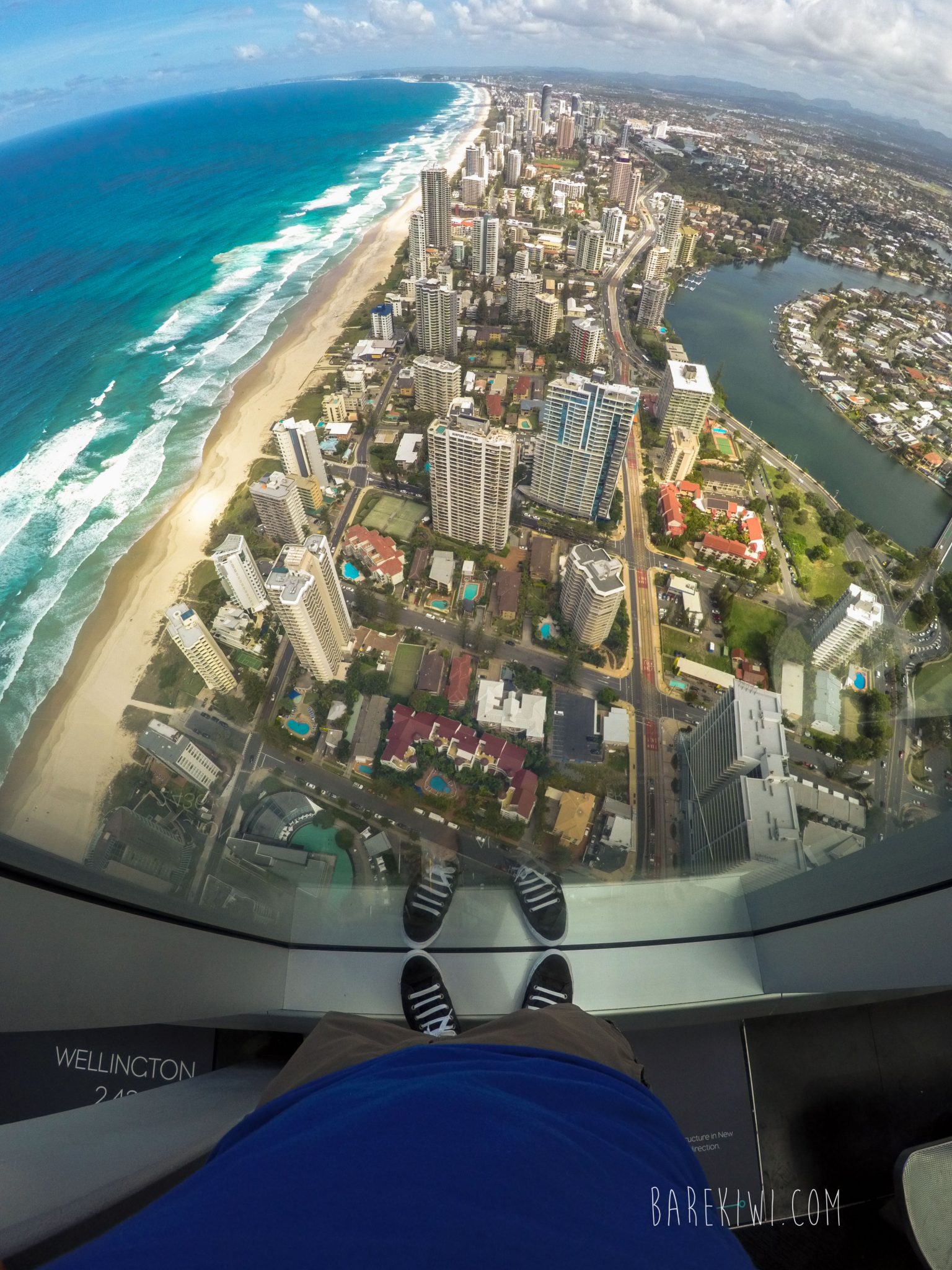 It may have required a 3:30 am wake up call but the sunrise Hot Air Balloon ride was well and truly worth getting up early for!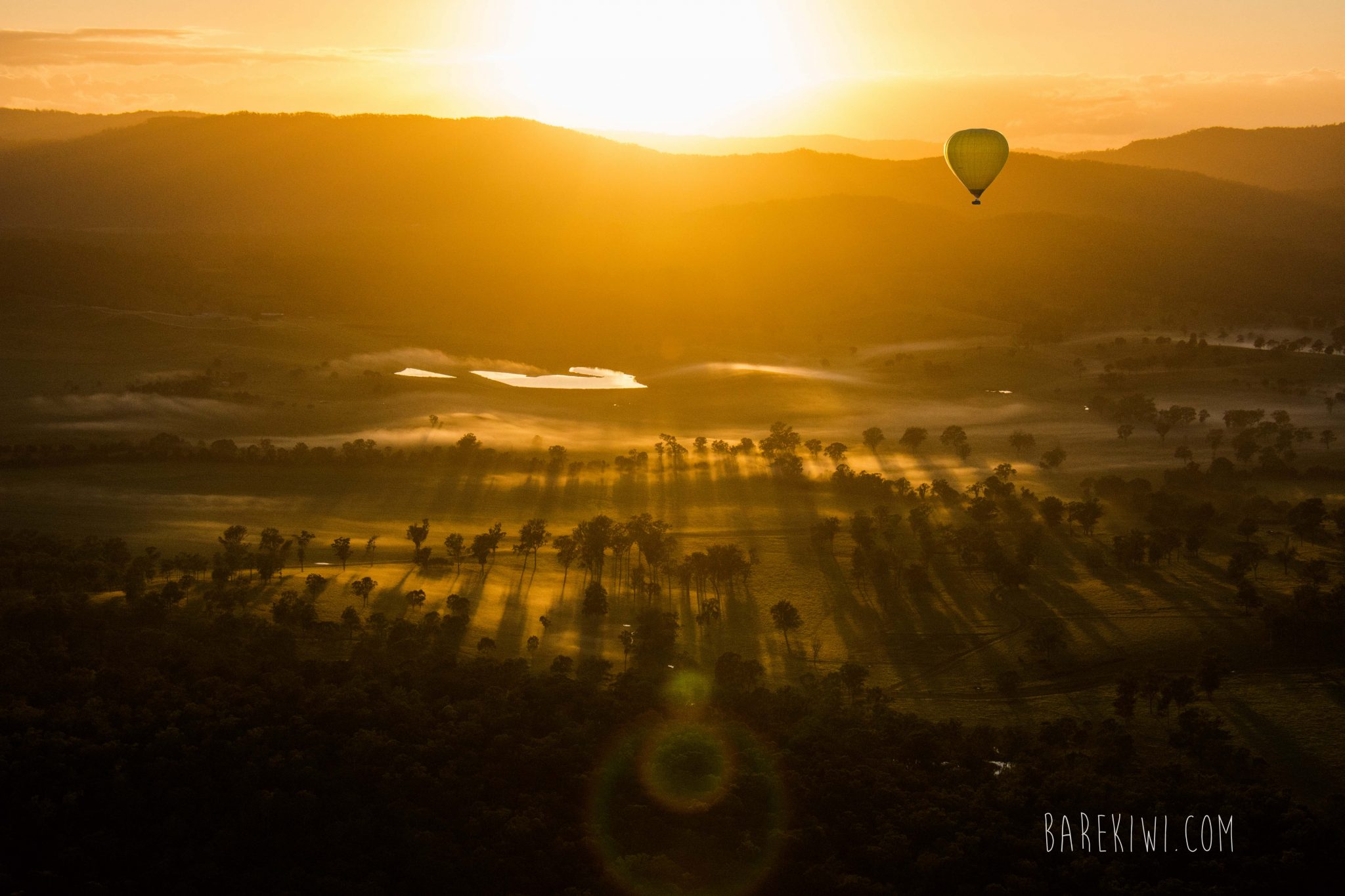 Surfers Paradise is surround by numerous canal-like river systems so we decided to explore the waterways by getting crazy on a jet ski tour with Jet Ski Safaris.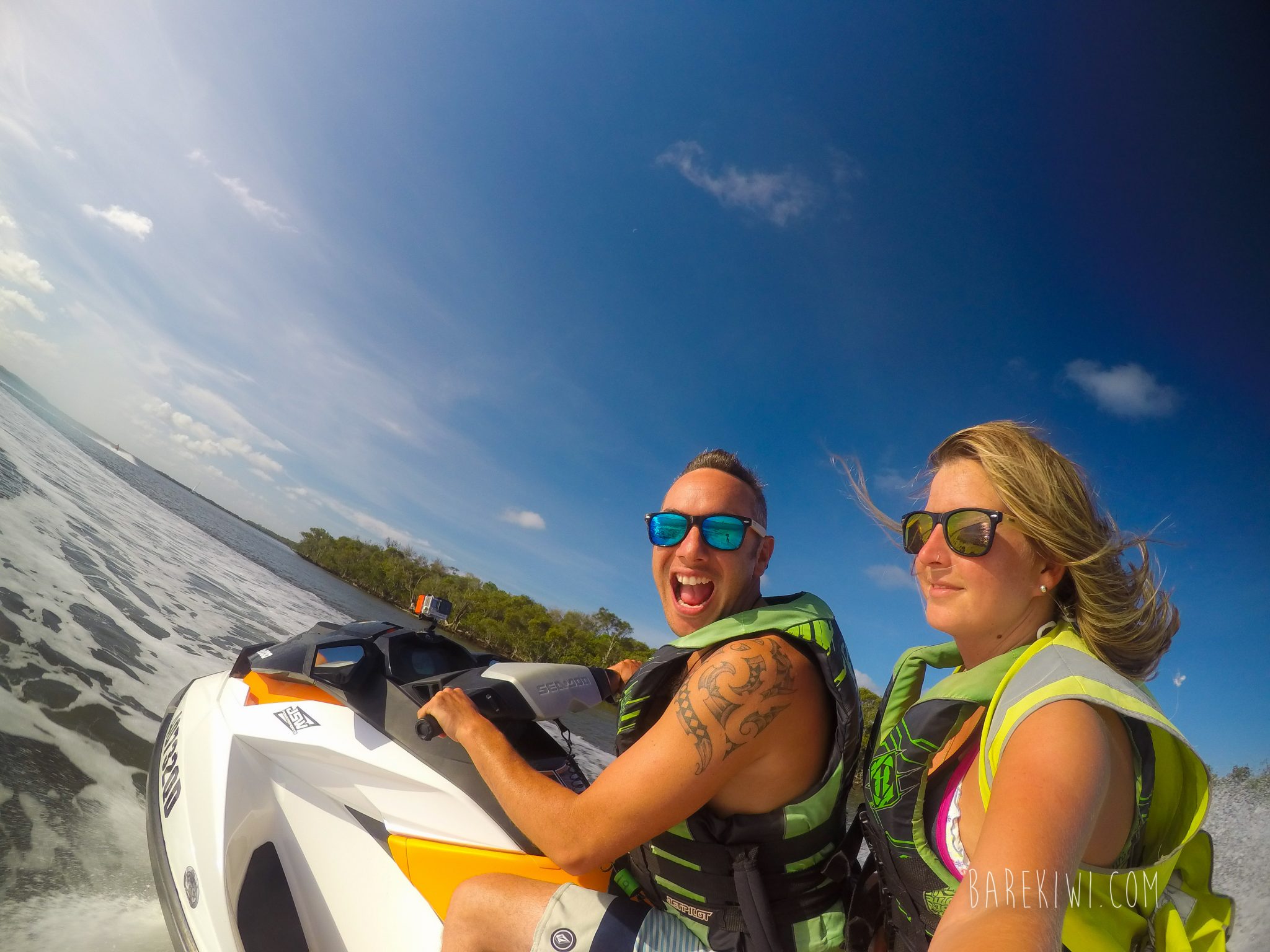 Surfers Paradise is renowned for its world class theme parks. We went to check out my personal favourite, Wet n Wild World. Like most Kiwi's I have a cousin living in Aussie so we made a plan to catch up with the family.
We hit the road in our JUCY and headed for the next destination, the Sunshine Coast!
Our first stop was the Glasshouse Mountains. The mountains are actually volcanic plugs that rise prominently from the surrounding landscape.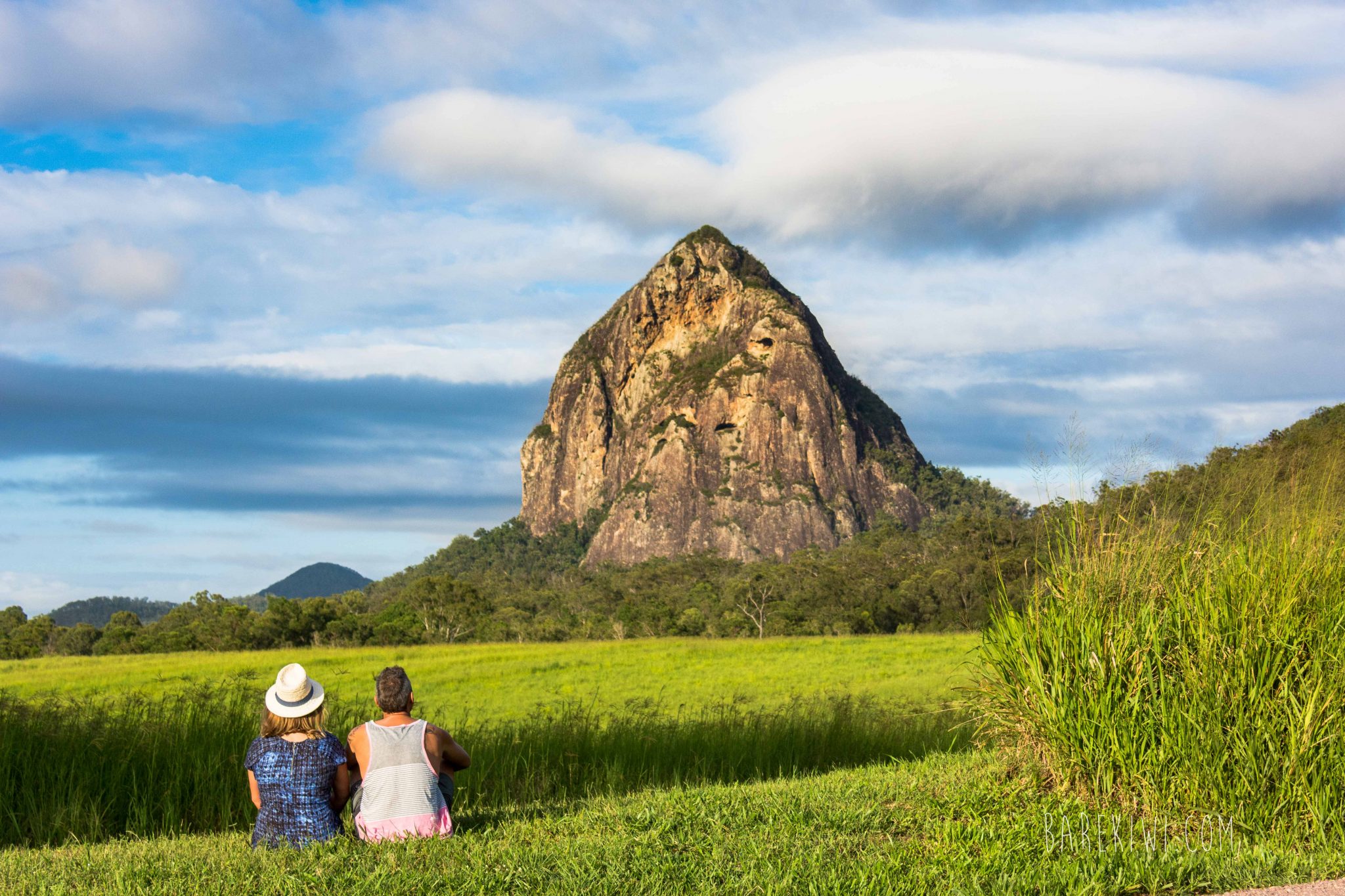 We stayed in a super funky Eco Lodge right at the base of the Glasshouse Mountains. Our room was an old train carriage. How is that for ingenuity?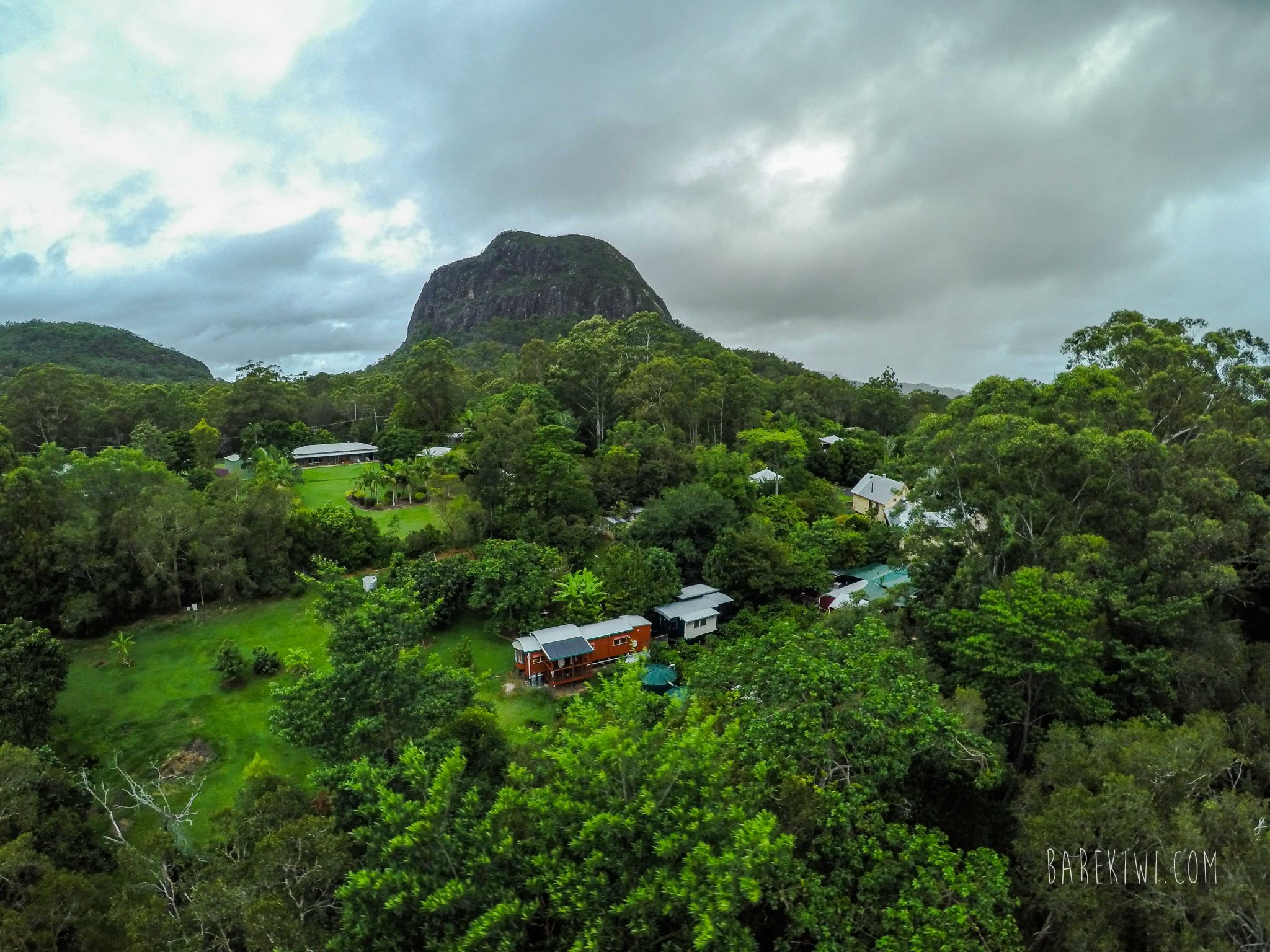 From here it was a short drive to Noosaville, where we collected a 4WD vehicle courtesy of U Explore. They are a relatively new company with a strong emphasis on environmental sustainability. This is something I am very passionate about so I was stoked that their vehicles have a low impact on the environment.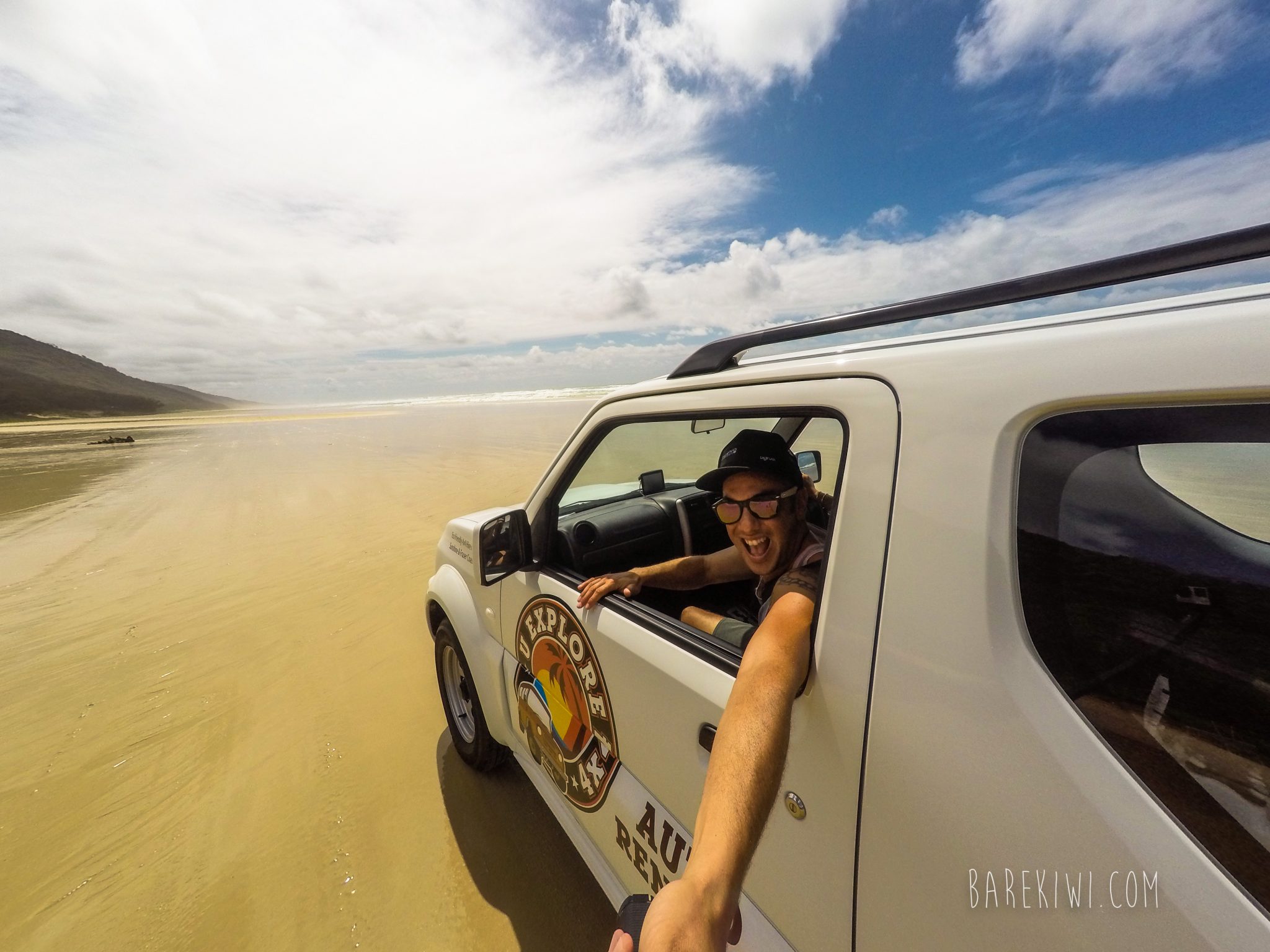 After crossing the Noosa River on a car ferry we were on the Noosa North Shore enjoying the great beach drive up to Rainbow Beach.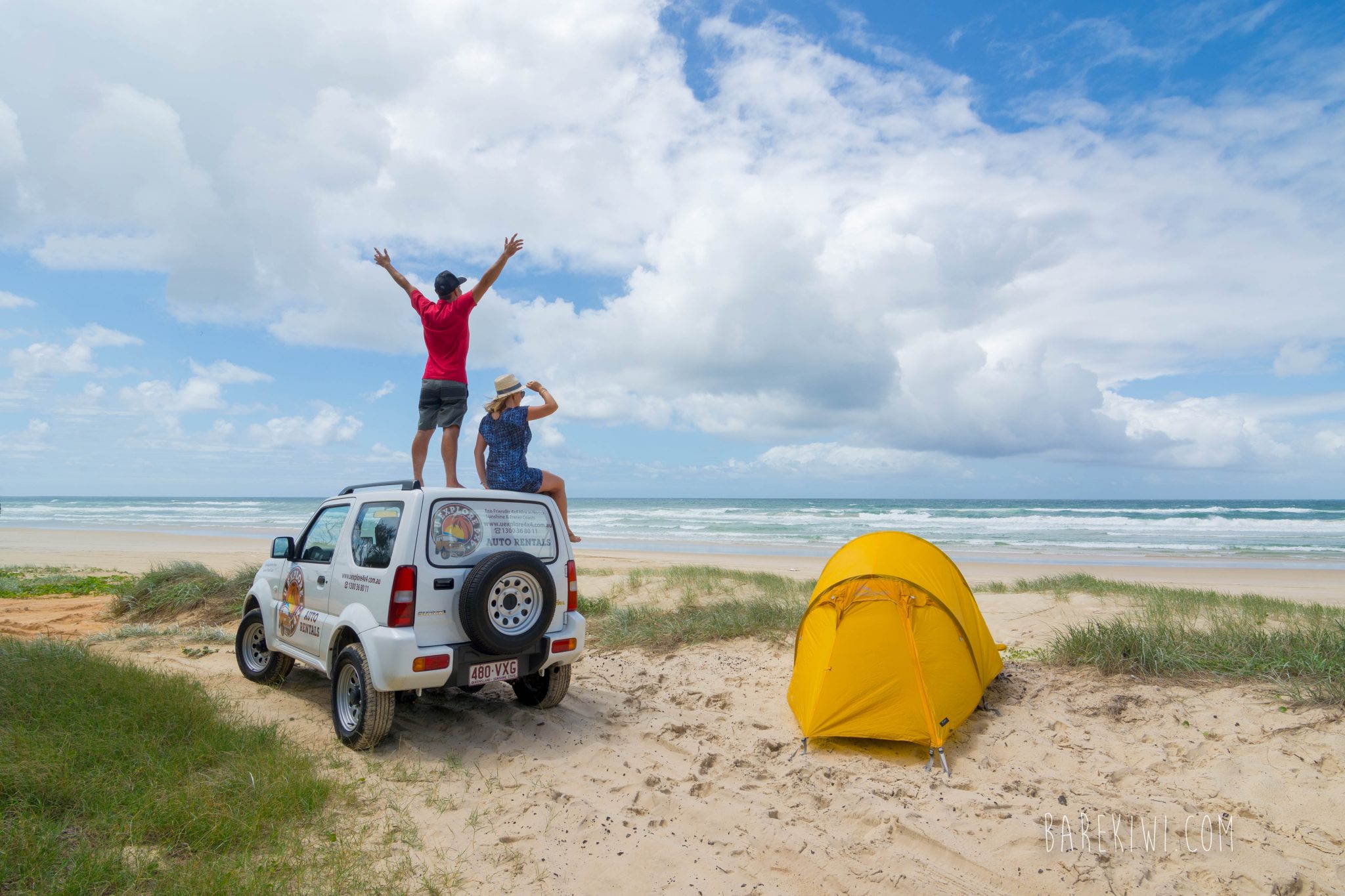 This doesn't have to be just a day trip. There are numerous places to camp throughout the Great Sandy National Park.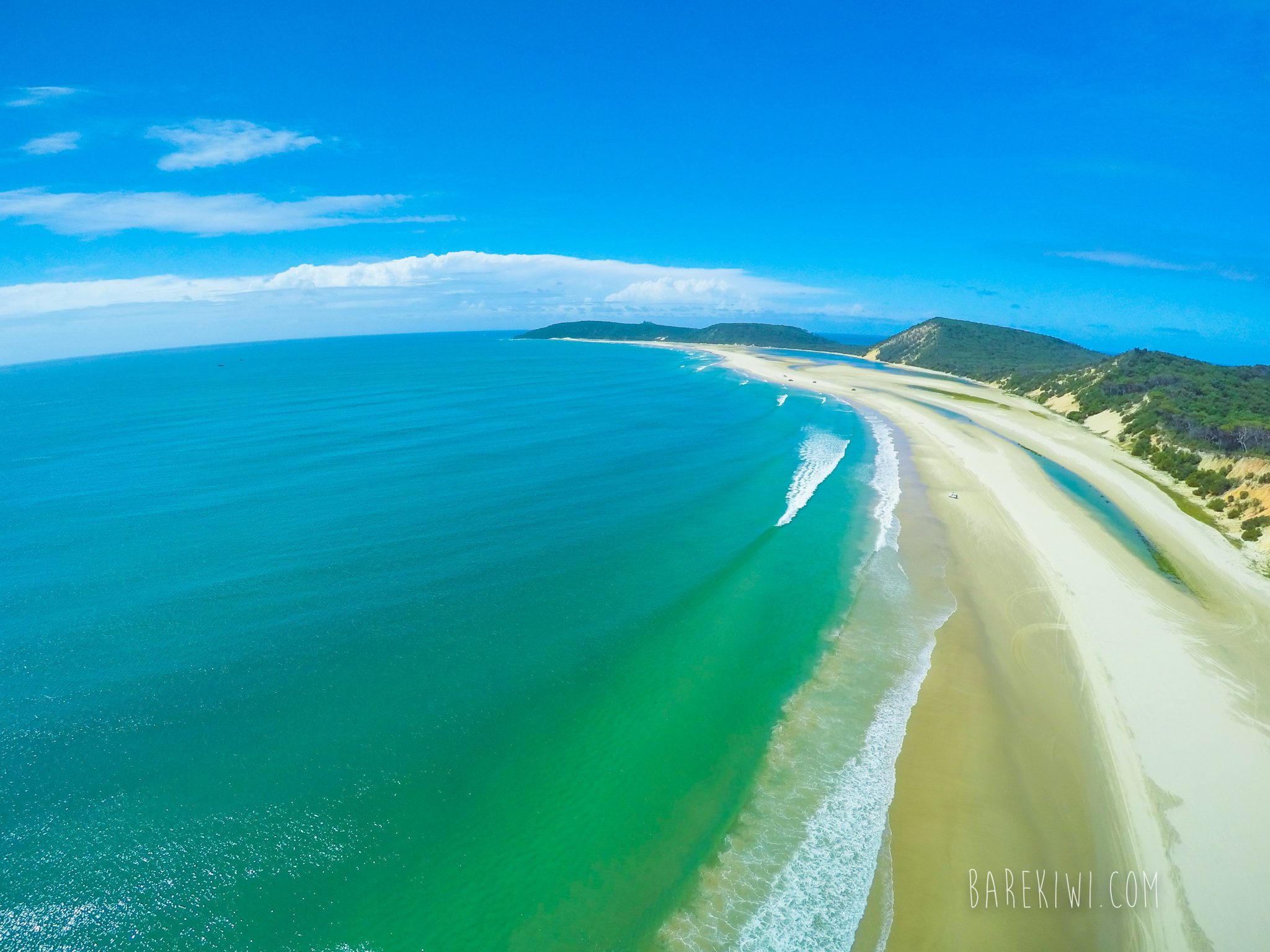 Our time in Noosa felt too short but we made the most of every moment. We were up before sunrise to go for a walk in the Noosa National Park, which was literally a 15 minute walk from our central accommodation.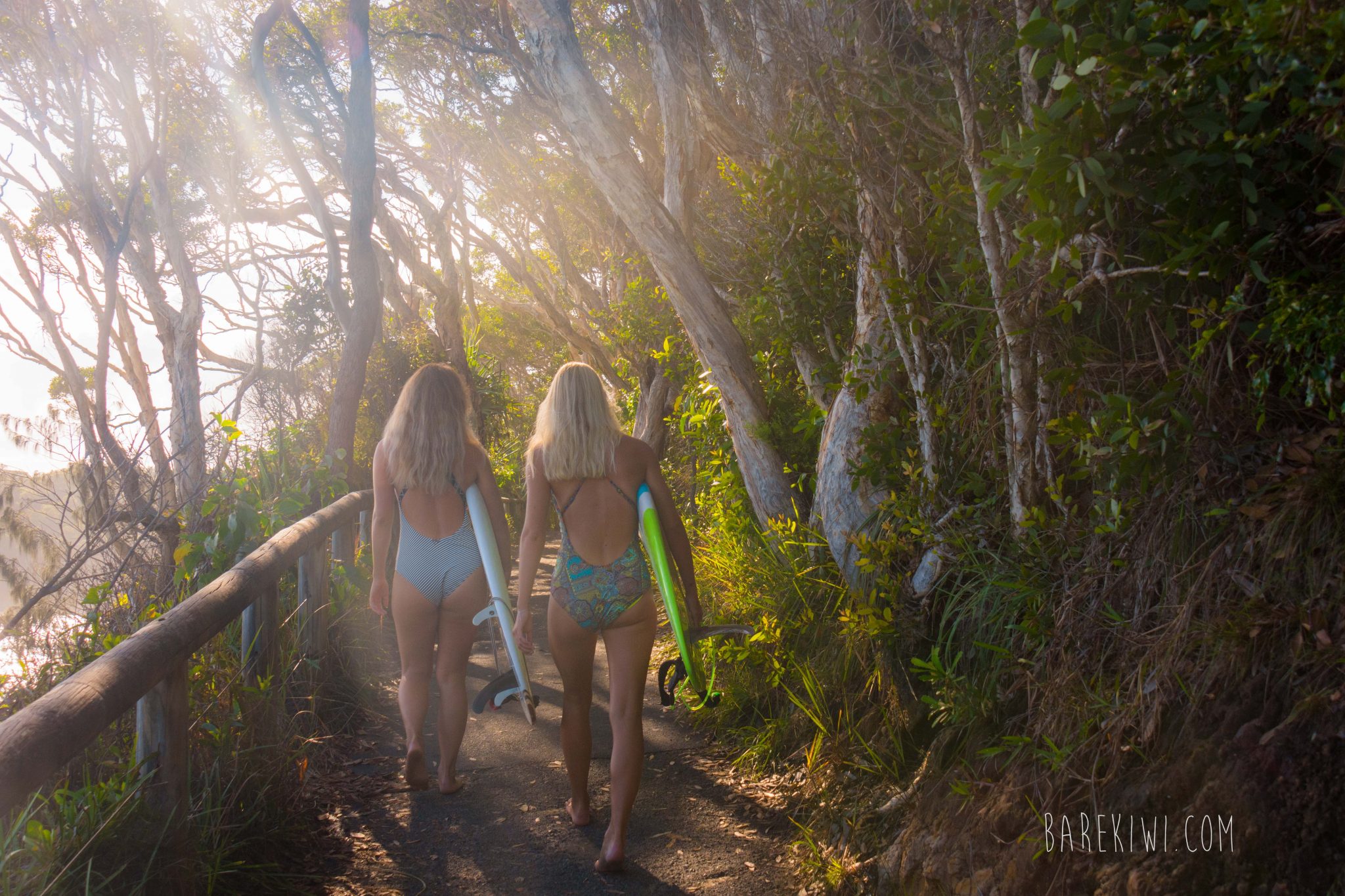 As a Kiwi I think we forget what 'real' travel times are like. Australia is MASSIVE! As we were on a time budget we flew from Brisbane to Cairns to avoid the 1700kms or 22 hours of drive time.
Everyone had warned us of the heat in Cairns but I barely noticed it! We were there in March so I imagine the 'winter' months will be perfect for those unaccustomed to heat. Although, you can find a swimming pool in downtown Cairns that is free of charge. It is their beach – seeing as the estuary is too dangerous to swim in.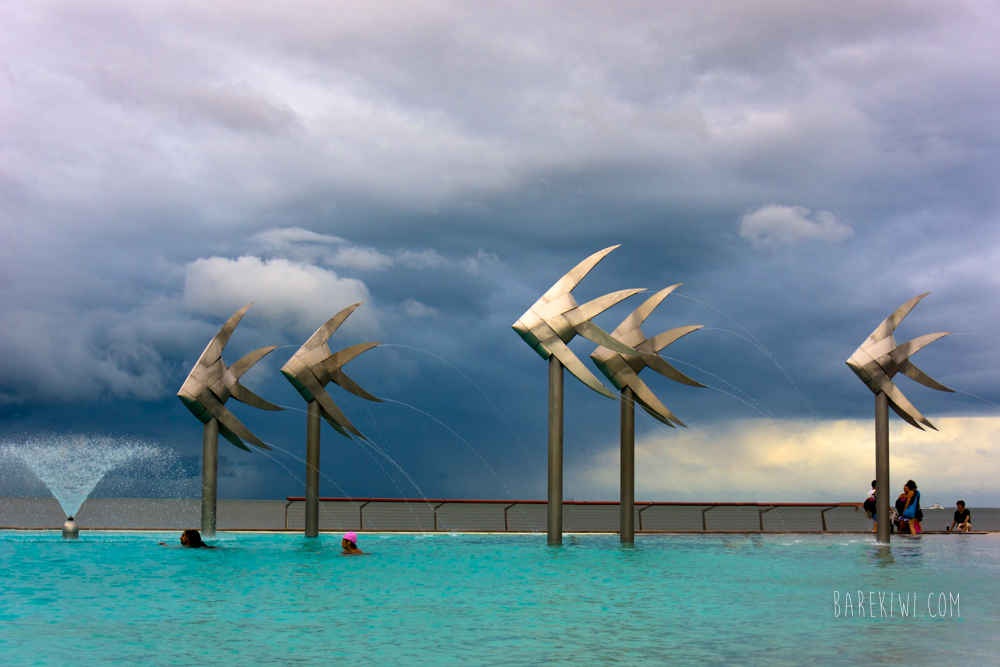 A must do when visiting Cairns is the snorkeling the Great Barrier Reef and finding Nemo! We went out exploring with Great Adventures and flew back with GBR Helicopters.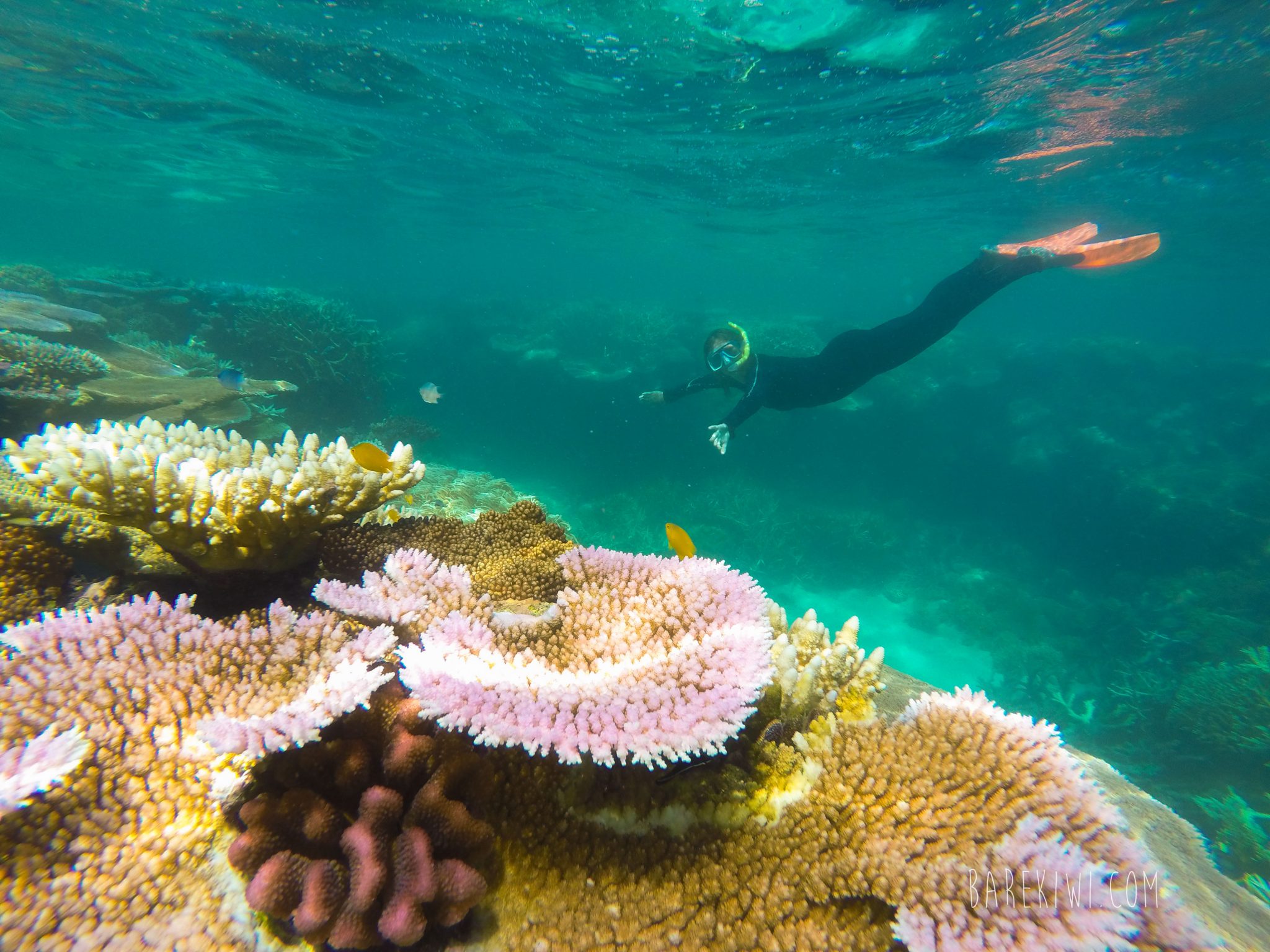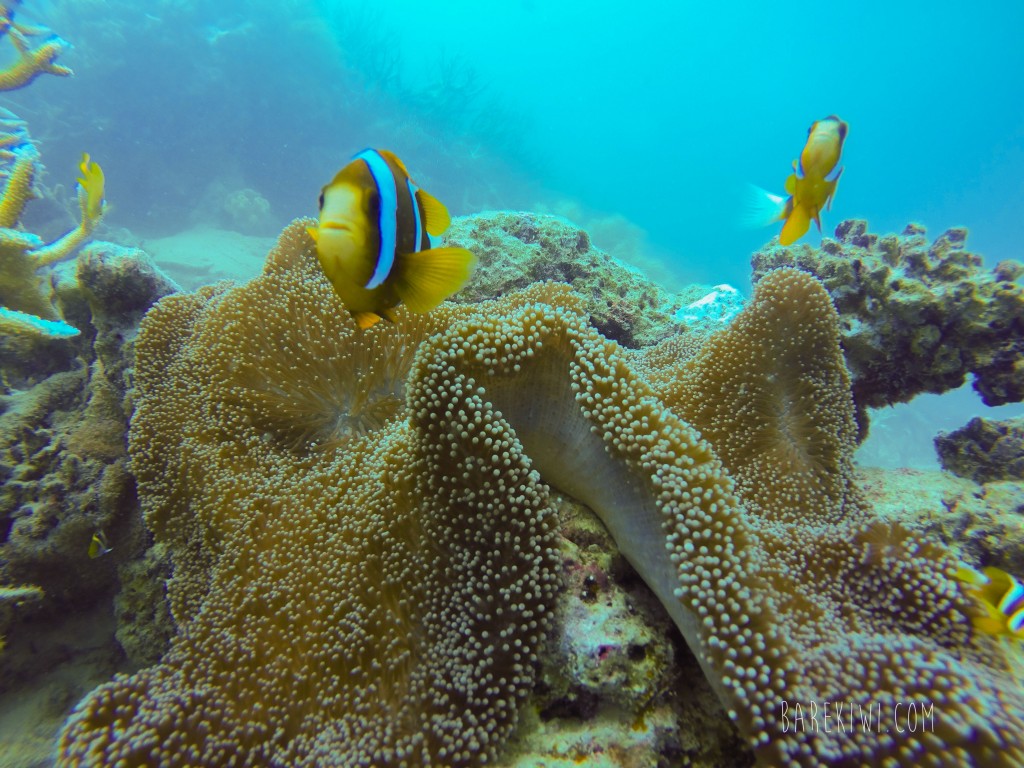 Sam is the newest kid on the block in Cairns, offering a totally different experience – canyoning. He is the owner/operator of Bahana Days. He manages the bookings, he is the main guide, the driver, the "lunch lady" and the story teller. He is incredibly passionate about showing off his playground, the Behana Gorge.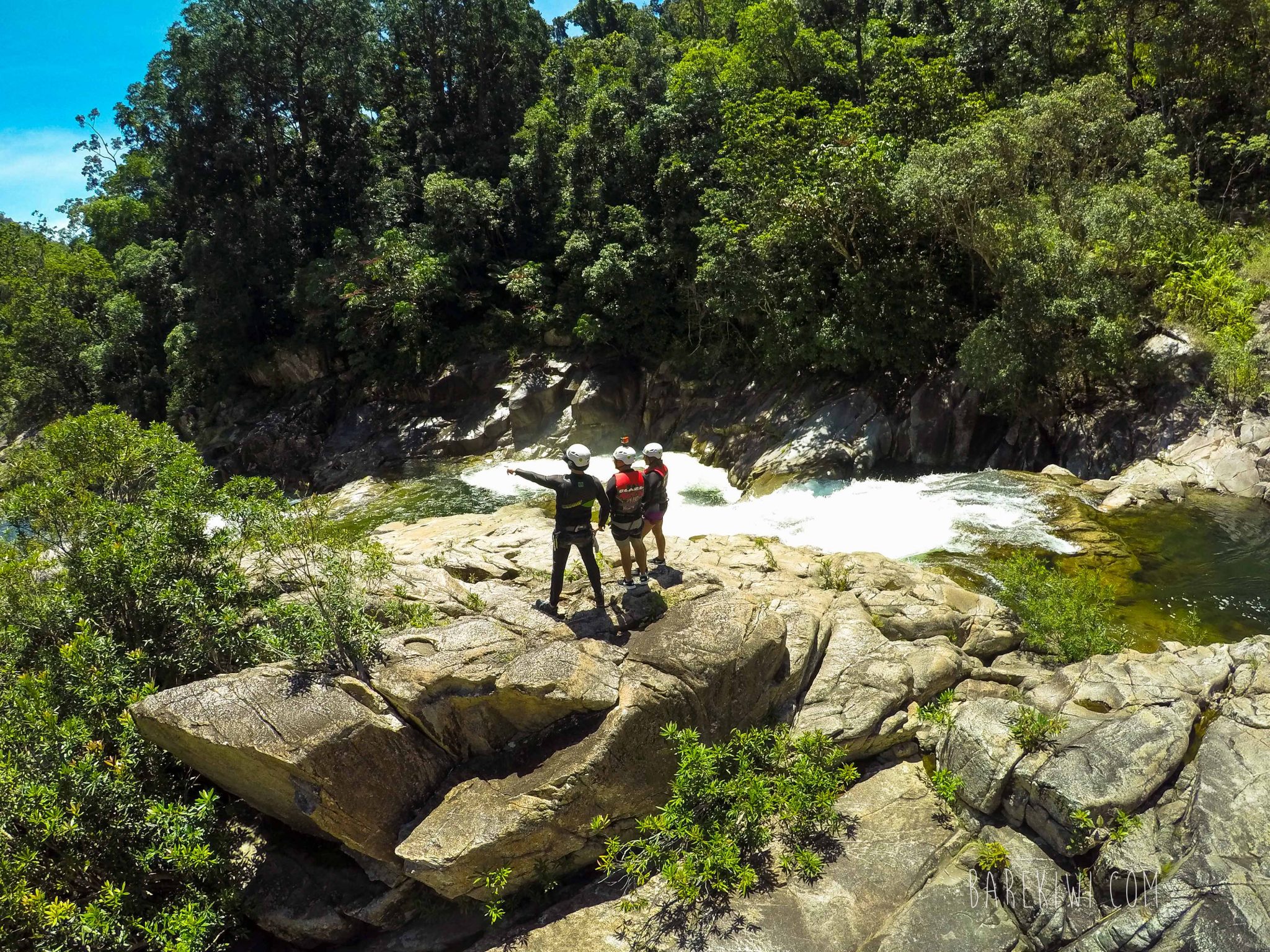 We abseiled down rock faces, jumped off cliffs, slid down rocks and swam through fresh water.
Basically, we let our inner kid come out to play!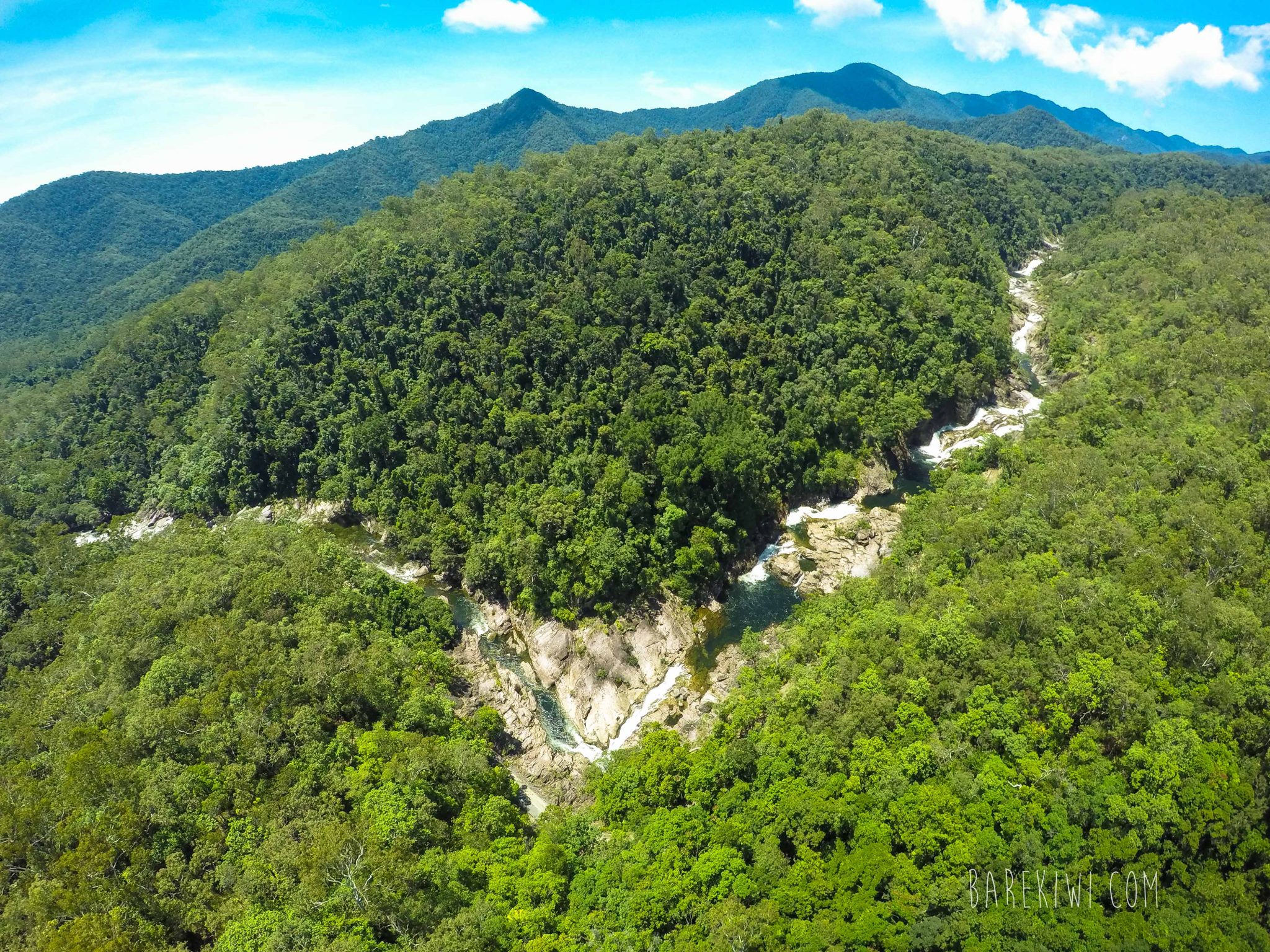 Cairns has a little something for everyone. Lisa found a cool little Wildlife Dome above the Casino where she got to cuddle a Koala.
https://www.instagram.com/p/BDMMeBFHTj5/?taken-by=barekiwi
Meanwhile, I went SKYDIVING!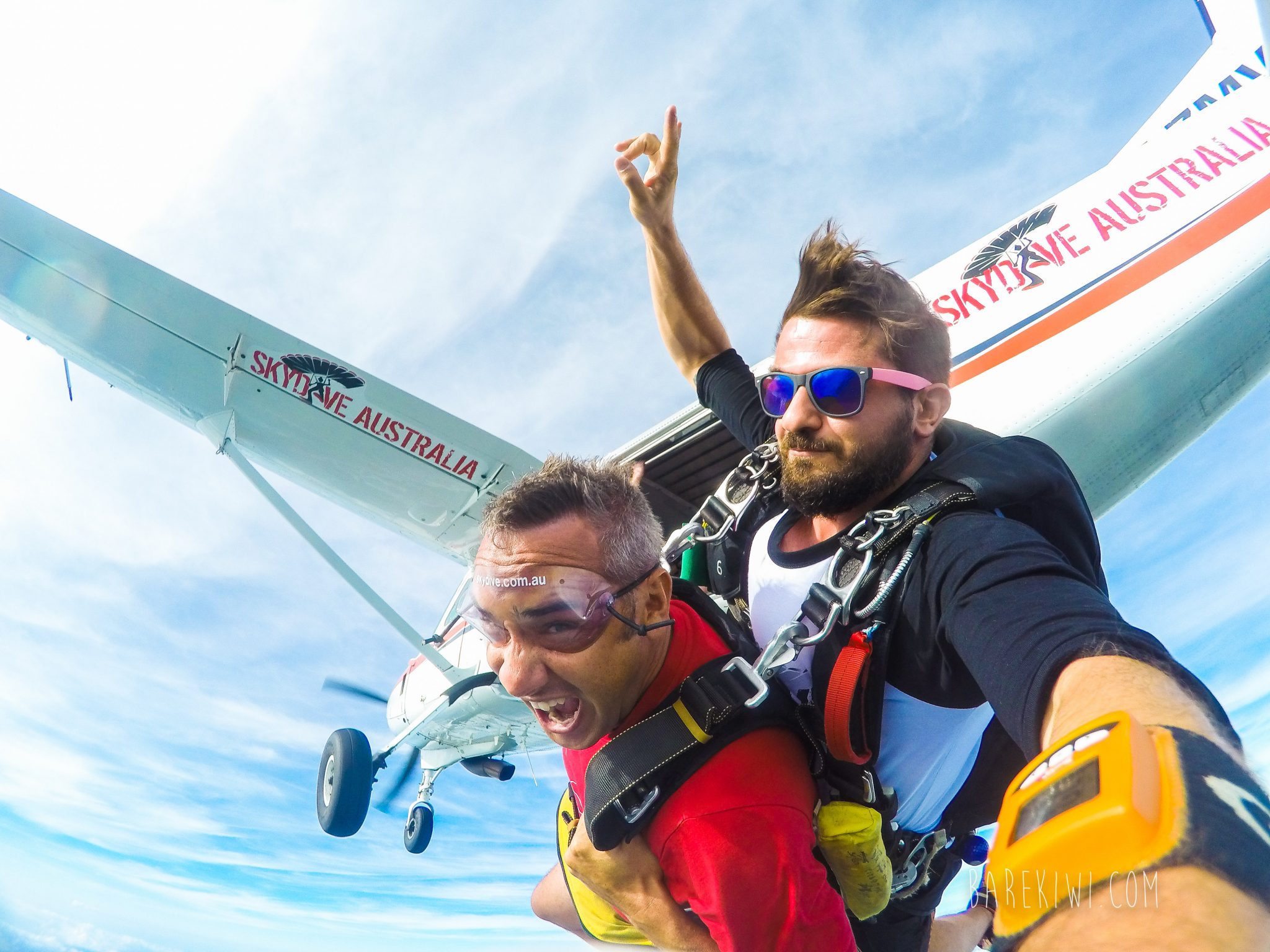 Queensland, you over-delivered.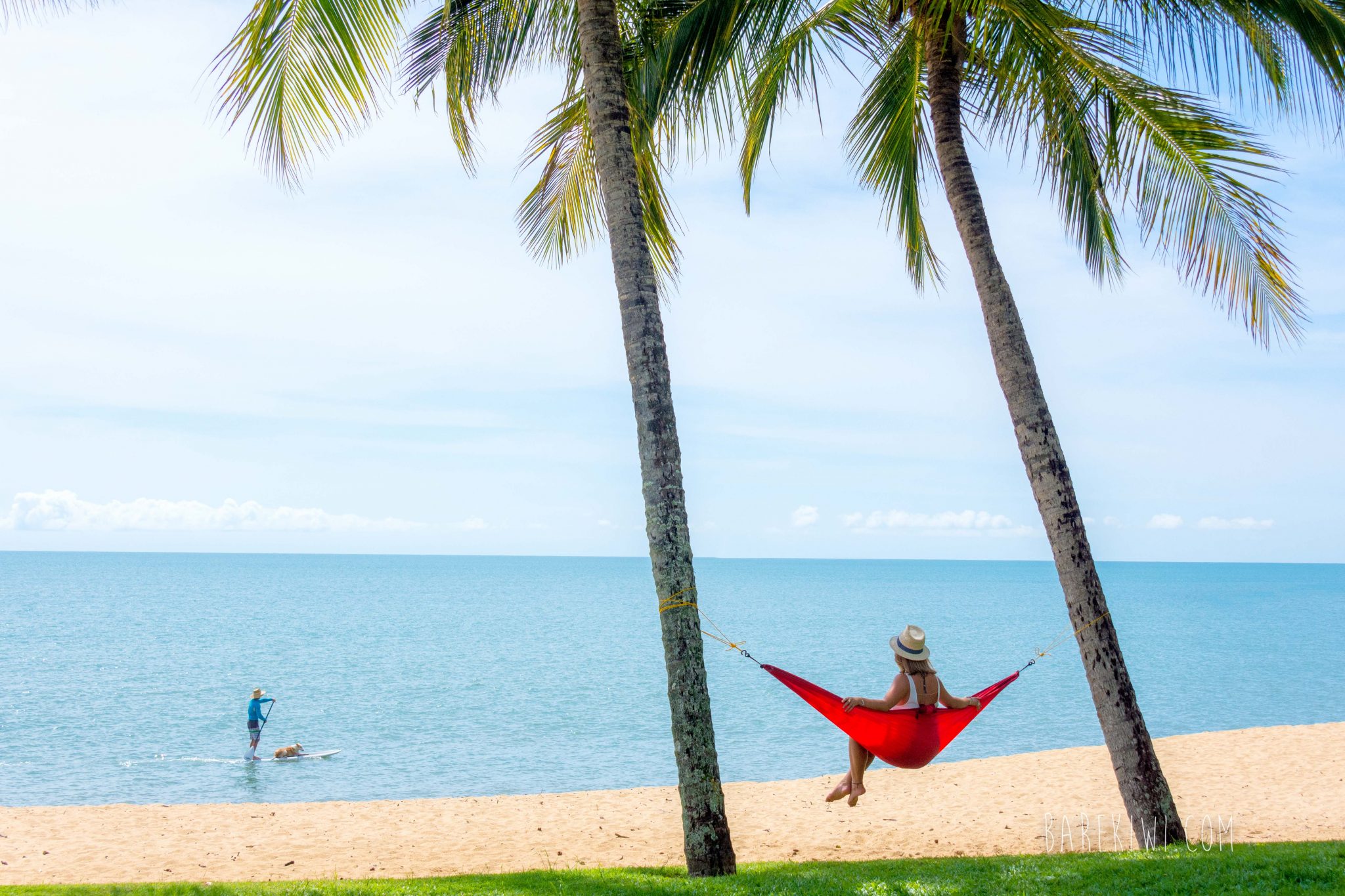 Cheers 'Straya, we'll be back for more!