When I think of the Hawke's Bay region I think winery's and art deco, to be honest both of those don't really appeal to me so to have the time of my life there this week was such a big surprise.
If you are into those thing however, well Napier and surrounding areas have you covered, it feels like everyone has a winery or knows someone who does and that Art Deco thing is cranking, even down to the street signs.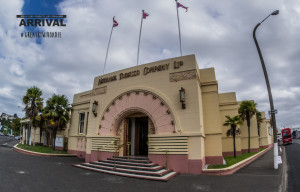 The town of Napier was rebuilt in the early 1930's after an earthquake destroyed the city, as Art Deco was high in fashion then the town got a make over and is now the Art Deco town of New Zealand. I know most people don't travel the world just to look at buildings, but this is pretty impressive, local tourism operators have really grabbed onto this as much as Queenstown holds onto the Adventure image and why not, it is pretty bloody impressive! You can do guided walks or vintage car tours around town with guides dressed in 1930's clothing, we however went with all round good guy William van Asch in the Hawke's Bay Express. William meet us at the Napier Isite and took us for a tour around town.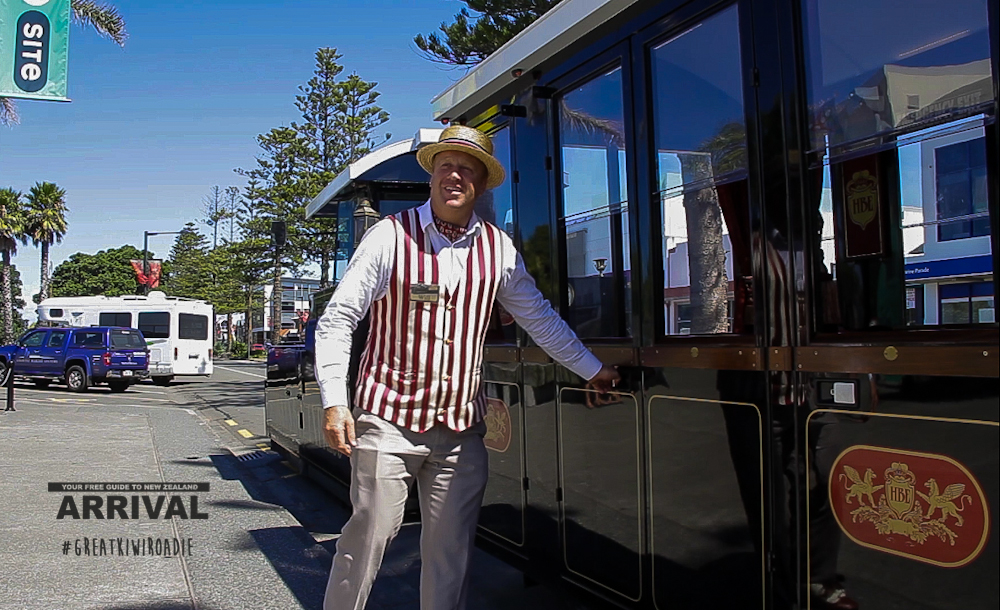 I'm a firm believer that it's the guide that makes the tour and William puts on a great show! Stories, jokes and he even slipped in Art Deco history in there without me knowing! Good on ya mate. William has really put his heart and soul into created this totally unique passenger Train that drives around town. The train has been custom built using local business, it has the look and feel of a full-size steam train and yet there is a tractor hiding under there somewhere, what an impressive machine. Willam then introduced us to other operators in town, we went for a crazy trike ride around town, reaching 100km in what felt like a couple of seconds! Vic had his bike custom built in Christchurch creating himself an epic office! You don't need to wear a helmet, you just sit in the comfy racing seats, put on the seat belt and hold on…..don't worry the g forces will do that for you 😉 Vic has a great sense of humor, it's up to you, he will give you a silly hat to wear. The idea behind this is to have a good time and to get away from that scary bikie image, it works too. Everyone waves and takes photos as you hoon past.
Vic dropped us off at Hooters…….Not what you are thinking. Hooters (the topless bar in the states) stole their name and logo from a 1920's car company! How's that you just learnt something.  David & Sally Brock-Jest have been collecting, restoring, racing and rallying vintage and classic vehicles for years, they have now turned their private collection into a rental service, yes that right you can rent one of their beauty's and drive around the winery's! They can also supply you with a driver or in our case let us dress up and run around their collection pretending to drive them.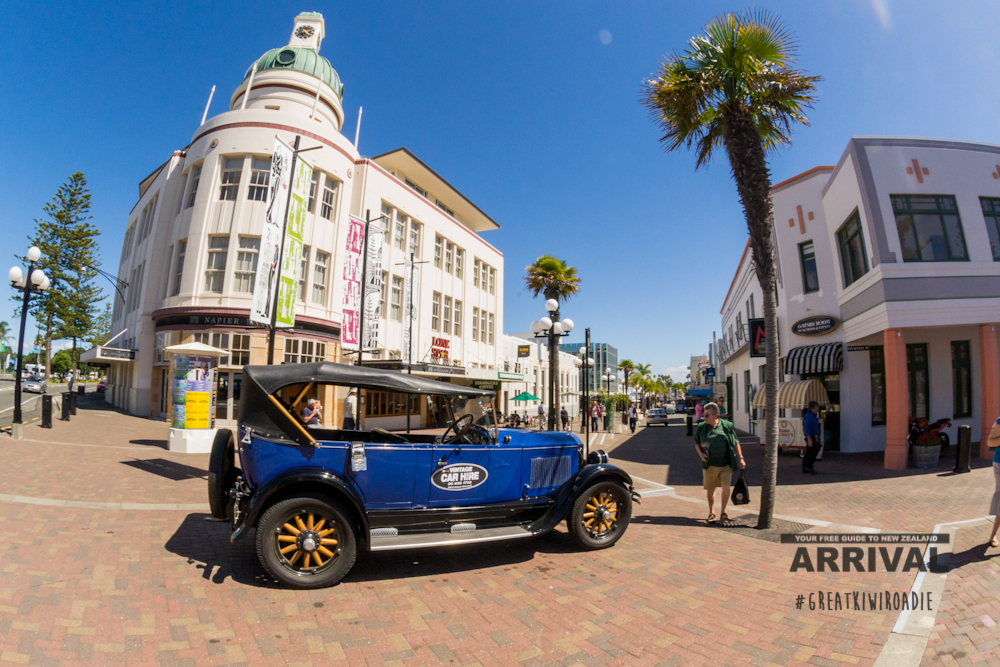 Napier is a coastal town however swimming off the front beach is a no go, there is a nasty undercurrent so they bring the ocean to you, (cheesy intro eh?) Right on the waterfront is the National Aquarium of New Zealand. A surprisingly big place jam packed with education about the ocean, with a great recovery program going on for the native Little Blue Penguin. Well worth a visit.
A big highlight for both Sammy and I this week has really been the locals and how friendly people are, there are still fruit stands with honesty boxes, local kids being kids and when people talk to you and find out you're visiting their region they seem to all go out of their way with their friendliness to welcome you to their home.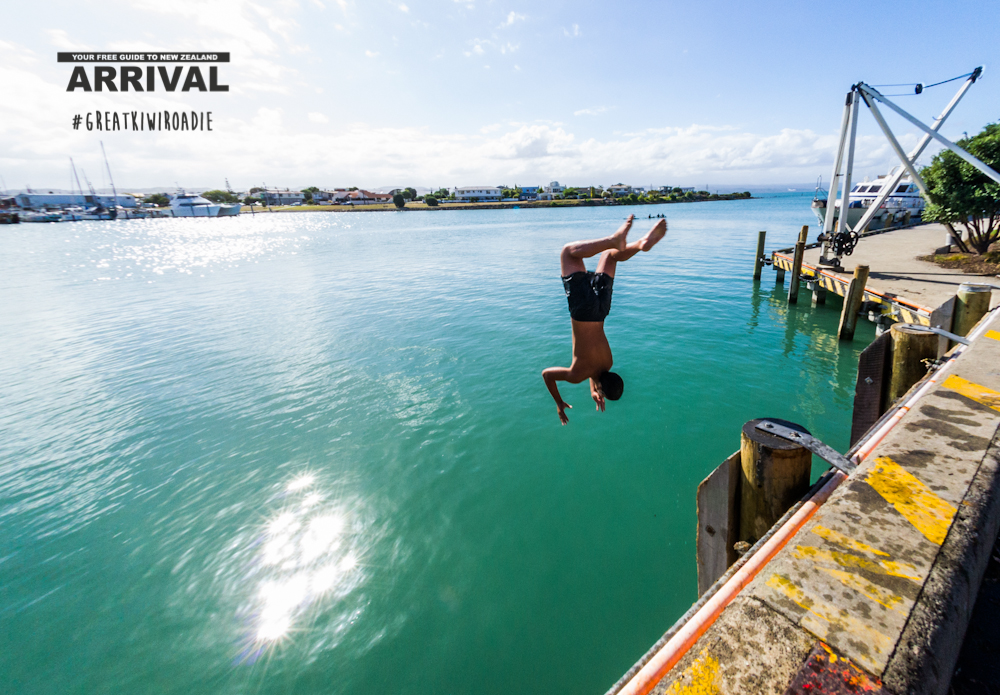 Cape Kidnappers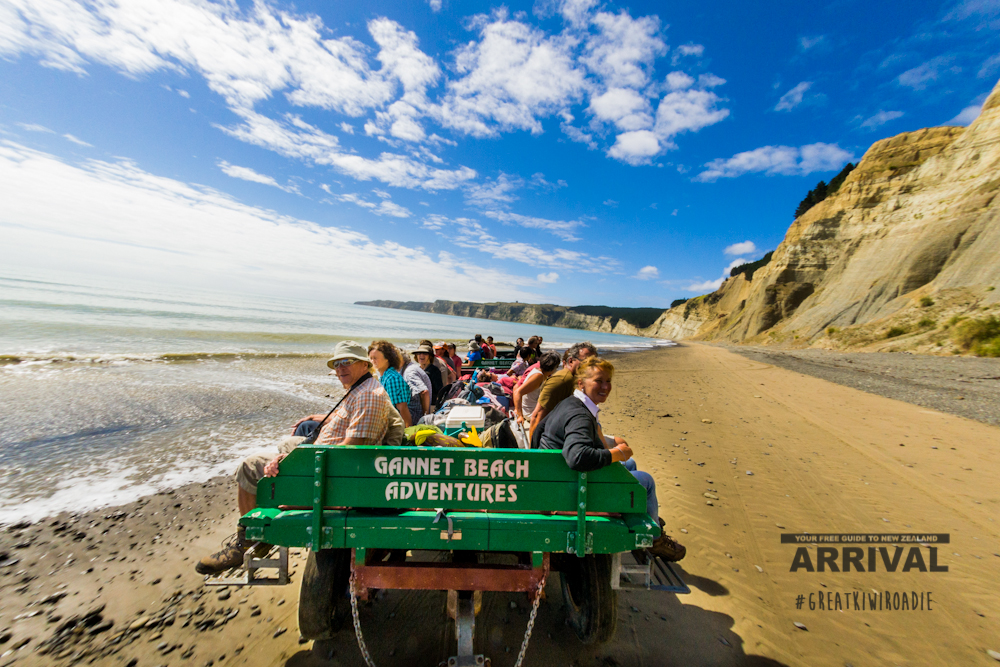 Our journey to the Cape kicked off early as this is so tide dependent no matter how you choose to make it there….Well unless you have a boat, see when the tide comes in the ocean meets the giant cliffs and there is no where to go.
We went with Gannet Beach Adventures, it's a bloody good system that's been in place for over 60 years! They use classic tractors 'n' trailers to get us out along the beach to see the Gannet Colony at Cape Kidnappers.
Our Driver Rob Heaps used to own the business, Rob couldn't leave the job and a trip with him and other drivers really show how passionate they are about this area.
The tractors get us about 95% of the way to the colony, the last 5% you walk, it's a short steep climb up the colony. I was so surprised with how close you can get to these amazing birds, its such a great wilderness experience.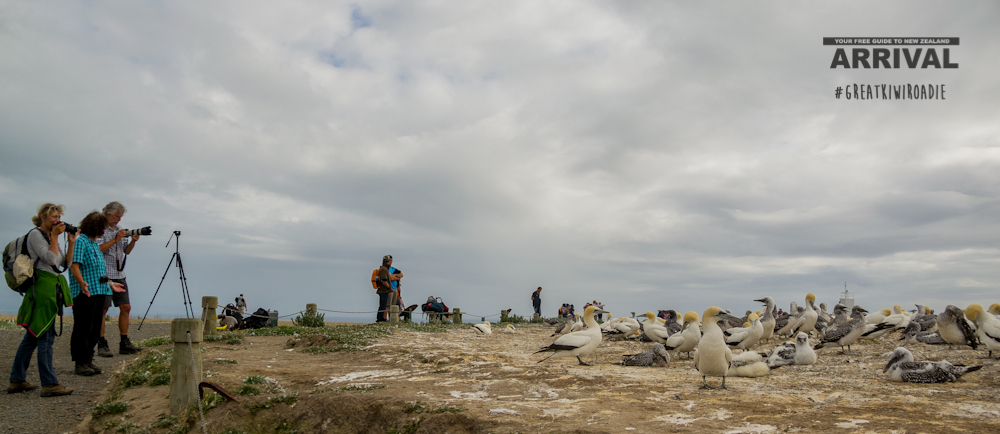 So in general it has been an action packed week in the Hawke's bay, we filled ourselves with fresh fruit, ate Rush Munros Ice cream and to top it all off witnessed an epic sunset from on top of Te Mata Peak over looking the whole region…kinda fitting way to finish it really. Cheers Hawke's Bay!