I'm so unbelievably stoked, proud and humbled that GoPro, a massive global brand asked me, yes me, to host a bunch of tutorial videos for them! Even better though, they were all shot in my backyard.

To @GoProANZ  team selected Carlos Costa, my hero and an all round legend, to shoot the videos. Carlos joined me on a three day sea kayak tour in the Abel Tasman National Park. I was the guiding the tour and it rained the whole time!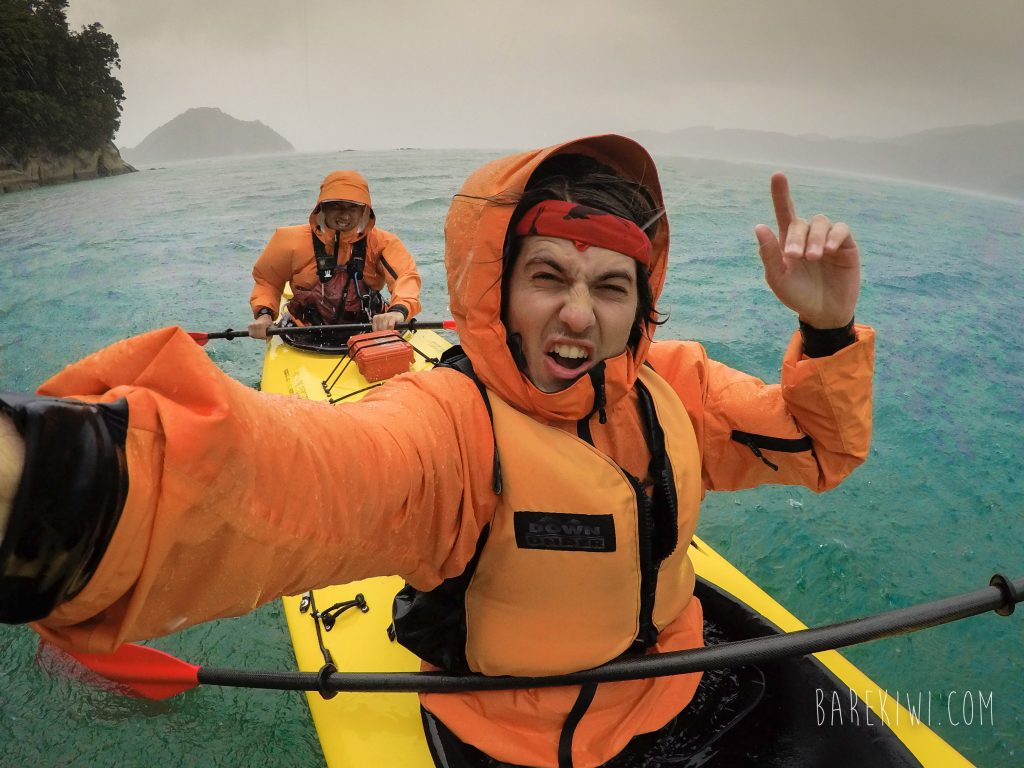 That was until lunch time on day three. We had already filmed everything in the rain but after being gifted with perfect conditions, we decided to do it all again and shoot until the sun went down.
How to get 'The Shot'
Filmed in my MacPac tent on Observation Beach, I talked about how I prefer to use my Hero5 as a still camera rather than for video, and what my "go to" settings are.
Shooting this video was interesting as everything was soaking wet from the deluge of the past 48 hours. But it was a one take wonder with the sunny Abel Tasman delivering the goods. All I had to do was sit in the tent and talk to myself.
Ultimate Selfie
Next was the ultimate selfie stick combo that some people say I use way too much… Or not enough. To get shots like the one below I either use the Jaws Flexi Clamp or the Handlebar Mount – with the voice activation feature of the Hero5 it really does create the perfect selfie combo!
POV Filming
The last video, which featured my Moana NZ SUP at Kaiteriteri beach with a beer in my hand, was a race against time. I used the combo of a Handlebar Mount and Head Strap and talked about the video settings I use most frequently. This was also a one take shoot, thankfully, as it was literally filmed as the sun went down.
GoPro Karma
I think by showcasing my love for GoPro products, it is the reason I'm now lucky enough to be one of the first people in New Zealand, besides GoPro Athlete Ben Brown, to own a GoPro Karma! The whole kit has truly impressed me. Keep watching this space, as I plan to make a bunch more tutorial videos for you all in the coming weeks.